Judge rejects Grace Wakhungu's plea to be freed on medical grounds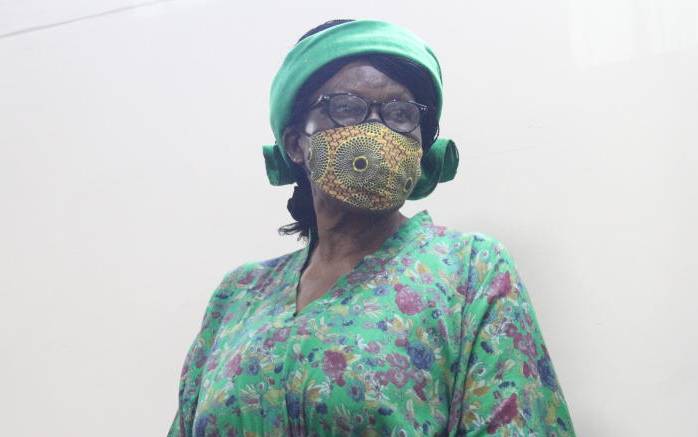 High Court in Nairobi Wednesday declined to release Erad director Grace Wakhungu (pictured above) on bail until after her application will be heard.
Justice John Onyiego in his brief ruling said that the convict should wait until August 7 when the court will hear her plea.
Wakhungu was sentenced to 69 years in jail with an option of Sh1.1 billion fine alongside her co-director Sirisia MP John Waluke, who was jailed for 67 years or a fine of Sh1 billion
Through her lawyer Paul Muite, she pleaded to the judge to allow a government doctor to examine her health condition, which the lawyer narrated had worsened in prison.
"I do not want trouble with my conscience or anything to happen before the court hears the bail application. My client's plea is that she be heard early next week if the court can't hear the matter today because of her state of health. She requests to be examined by a government doctor in presence of her own doctor," Muite said.
According to Muite, Wakhungu will be marking the eightieth birthday in the next two weeks.
Muite told the court that his client is aggrieved by the verdict passed by Anti-Corruption Court Chief Magistrate Elizabeth Juma on June 25.
However, the Director of Public Prosecution Noordin Haji through senior assistant DPP Alexander Muteti opposed to Wakhungu's plea for release on medical grounds saying she had raised a similar cry before the trial magistrate.
"The issue of her being unwell never arose at the trial court or during the sentencing. We oppose granting the prayer sought. Covid-19 situation is in and outside the prison. In prison she can be isolated just like in her home," said Mr Muteti.
At the same time, Waluke says that the finding by the trial court amounted to a death sentence. He says there is a likelihood he will lose his seat as the sentence is more than six months.
"I fear that my seat may be declared vacant for inability to attend the requisite member of sittings for each session of Parliament," said Waluke.
In 2003, NCPB floated 180,000 tonnes of maize supply tender. Five companies were picked.
Hala General Trading LLC, Euroworld Commodities Limited, and Erad were contracted to supply 40,000 tonnes each, while Purma Holdings and Freba Investments got 30,000 each.
Erad had claimed that it had contracted M/S Chelsea to supply 40,000 tons of white maize but the South African nationals disowned the firm, saying they had never dealt with maize, either for sale or storage.
M/S Chelsea Freight was incorporated sometime in 2002, their offices were on the 14th floor of John Ross House in Durban. It folded in 2013 and with no business to do, its directors parted ways.
South African authorities got M/S Chelsea Freight directors Thilogan Pillay and Freddy Chetty and who ended Erad's plot.
Pillay stated in his affidavit that the only business he has done in Kenya was a contract with Kenya Power and Lighting Company (KPLC) and was to supply electric poles. KPLC had contracted Express Company Limited between 2005 and 2006 and subsequently hired the South African firm to deliver the poles.
"During that period we had no dealings or workings relations with the company called Erad Suppliers and General Contractors LTD from Nairobi, Kenya and also we don't even know that company," Pillay swore, adding that M/S Freight never owned storage facilities or a warehouse.
Pillay was shown other documents from Erad showing that the maize was supposed to have been supplied by either Ropack CC or Dreyfus Africa (Pty) from 62 Weirde Valley, Johannesburg but he asserted his firm never dealt with the firms.
He was also shown an invoice of USD 1.1 million (approximately Sh100 million) which M/S Freight had allegedly billed Erad for storing the alleged maize for 143 days.
Pillay denied preparing the document.
Chetty rehashed Pillay's claims saying he too was a stranger to Erad and the other companies the Kenyan firm had alleged working with.
"We again have never dealt with these companies and they had never supplied maize to us. We never owned any storage facilities or warehouse and we never dealt with maize," Chetty told David Mandla, a South African police boss who recorded his statement.
Erad had been in a long-running battle with NCPB over a botched maize supply saga.