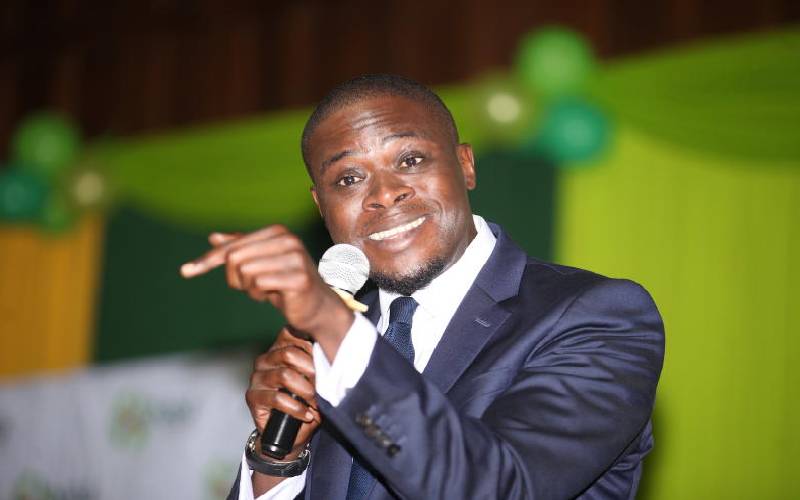 Nairobi Senator Johnson Sakaja has dismissed reports indicating he was arrested alongside other revellers at City pub flouting Covid-19 regulations.
Sakaja dared those making the claims to show him any evidence that he was arrested and detained at Kilimani Police Station for allegedly partying during curfew hours on Saturday morning.
The senator said he was never arrested and will never be arrested for flouting the Ministry of Health's regulations put in place to combat coronavirus.
"The Senator Never been arrested. Won't be. Show me an OB Number," Sakaja tweeted on Saturday after reports that he had been arrested.
Read More
According to police reports, Sakaja and other unidentified people were found having a good time at around 1am at Ladies Longue along Denis Pritt Road in defiance of the curfew order.
"Today at around 1am the Kilimani we received information that Ladies Lounge Bar along Denis Pritt Road was still operating, on visiting the said place, we found about 10 people at the premise among them Senator Sakaja," read the report.
The senator was picked by officers led by Kilimani deputy police boss Adan Hassan after he defied police orders to leave the pub and threatened them with the transfer.
"He was advised to leave but declined, forcing the officers on duty to call the regional orderly officer who too approached him in vain," said the police report.
Police also said Sakaja incited other people at the bar at the time the officers visited, telling them to stay put despite orders from the officers that they leave the pub, prompting the officers to act.
During the arrest, other revellers managed to escape.