SGR resumes services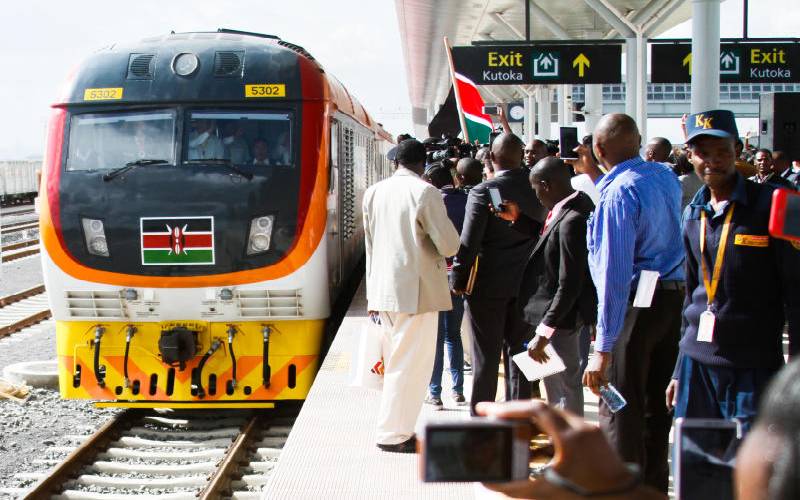 Travel from Nairobi to Mombasa by the SGR has resumed operation today after a two months hiatus following the covid-19 pandemic.
The train left Nairobi minutes after 8 am with a handful of passengers and top government officials at hand to supervise the take-off while ensuring that the safety guideline outlined by the Ministry of Health are strictly adhered to.
The 10-coach train is expected in Mombasa at around 1pm and will set out for the second trip and reaching Nairobi at around 6.40pm providing ample time for passengers to reach home before the start of 9.00pm curfew.
In observance of the social distancing guidelines, the train will carry 600 passengers (half capacity) while an additional coach will be used to isolate passengers suspected to be infected with the coronavirus.
"We shall also provide a Nairobi Commuter Rail Service train that will link the Nairobi SGR Terminus to the Nairobi CBD," CS Macharia said last week.
The connector train from the Nairobi CBD terminus to SGR terminus will run at 6.35 am every morning and that from SGR terminus to Nairobi CBD will run its engine from 6:50pm in the evening.