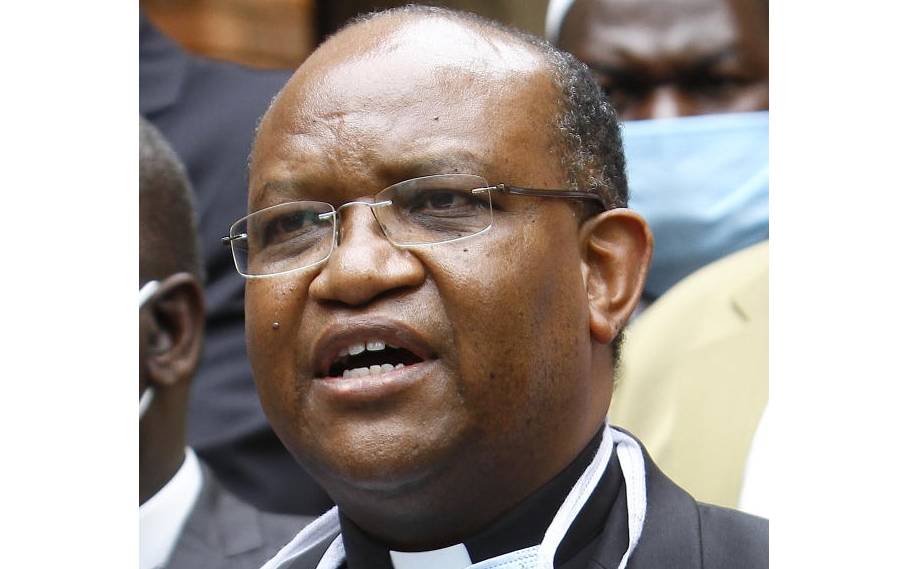 The Interfaith Council has proposed a four-step phased reopening of churches beginning Tuesday, July 14, 2020, in strict conformity with the Ministry of Health guidelines. In its press statement, signed by Chairman Archbishop Antony Muheria
(pictured)
, the Council stated that the phased reopening of places of worship would enable the group to engage the State in making decisions based on daily infection statistics. "We therefore urge and plead with Kenyans that we open places of worship in an orderly and prepared way…We must ensure the safety of each and every congregant. The Interfaith Council will review and advice accordingly in the next three weeks," the Council noted.
SEE ALSO: High-end clubs lose bid to reopen doors
The Council revealed that it had eight meetings on June 24, where it received views from various religious leaders on how places of worship would begin operating in compliance with health safety rules. After working closely with the Ministry of Health, the Interfaith Council submitted the recommendations to President Uhuru Kenyatta who covered part of them in his Monday address to the nation. Last week, Archbishop Muheria exuded confidence in reopening places of worship which he described as a 'likely probability solely resting on the hand of God.' The Council, however, noted that there is still a daunting task ahead of sensitisation to ensure that believers understand and follow the guidelines. It came up with 13 health safety guidelines to be followed in reopening of places of worship. They include:
Providing water, hand wash detergents and sanitisers for hand hygiene
Congregants to wear face masks properly throughout the services
The 1.5-metre social distance between congregants
Only 100 persons allowed to participate in services.
Children below 13 years and adults above 58 years are prohibited from attending prayers.
Services to be conducted at most one hour.
Regular cleaning and disinfection of places of worship
Taking care and avoiding contacts during service
Sanitising shared items like microphones
Special sanitisation for those presiding over public worship
Collections that involve personal contacts to be discouraged
Thermal guns to be used to scan body temperature
Duration of worship sessions to be made shorter at initial stages.
The Council has also indicated that it will be sending representatives to the counties to monitor the reception of the guidelines and to provide civic education for the congregants.
SEE ALSO: Pandemic: Why some people don't play by the rules
While preaching the gospel of self-regulation to avert community-driven infections of coronavirus, the group recommended the expansion of its structure so as to reach more people at the grassroots level through committees. It said: "We are advising for the formation of Interfaith committees at the Sub County, and county levels to help oversee compliance with guidelines in all places of worship." The group was tasked with working alongside the Ministry of Interior, Ministry of Health and Council of Governors to formulate health safety guidelines for reopening places of worship.