NMS recruits 225 Health workers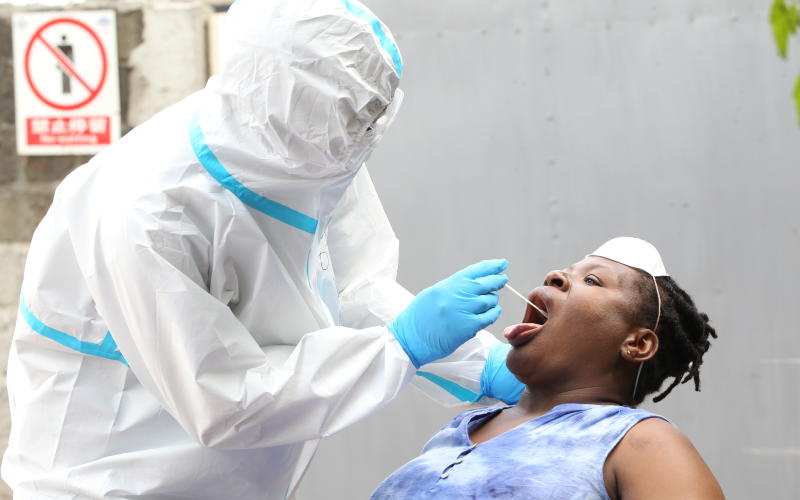 The Nairobi Metropolitan Services (NMS) has hired 225 health workers to boost the fight against coronavirus.
NMS Director for Health Services Dr Josephine Kibaru Mbae said the new hires comprise doctors, nurses and clinical officers who will work on a three-year contract.
She said there was a shortage of health workers when NMS took over the health docket and other essential services from City Hall early this year.
Nairobi is leading in the number of coronavirus infections in Kenya.
The NMs has set aside Mama Lucy Hospital and South B Level 3 as Covid-19 isolation centres.
Dr Mbae said NMS had distributed Sh120 million worth of personal protective equipment to the frontline health workers.
She said that health centres across the county had been given drugs, with the last batch worth Sh173.5 million having been distributed by Kenya Medical Supplies Authority in March.
"The facilities have adequate drugs and we are in the process of doing another distribution between now and June 30...," she said.
To curb the spread of the virus in informal settlements, NMS has set up 1,633 water points in various informal settlements - 1,185 in Kibra, 388 in Mukuru kwa Njenga and 60 in Mathare.
"NMS has also erected an additional 1200 hand-washing stations in Kibra, Mathare, Mukuru and Korogocho to boost sanitation," NMS Director General Mohammed Badi said.
He said about 15,000 kilometres of sewer drains had been disinfected and another 100,000 kilometres of sewer drains were targeted for disinfection in the informal settlements.
NMS is also sinking 51 boreholes in collaboration with other government agencies. So far, 15 boreholes have been completed and handed over to Athi Water Works Development Agency.