14 more days in quarantine for those who failed to follow guidelines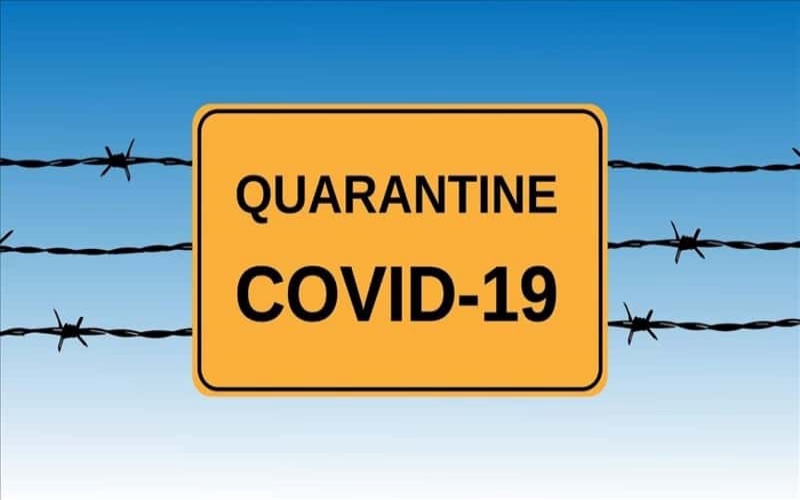 Individuals quarantined in different facilities in the country have been slapped with 14 extra days after failing to adhere to the guidelines of social distancing.
According to a memo from the Office of the Director-General for Health to those in charge of quarantine facilities, the additional days will apply to those in quarantine facilities in Kenyatta University, KMTC Nairobi-Kanu Hostel, KMTC Nairobi-MG Hostel, Kenya Water Institute and Jomo Kenyatta University of Agriculture and Technology(JKUAT).

The move was decided after some individuals in those facilities tested positive for Covid-19 even after the first extension of the quarantine period.
"Some of those quarantined in some facilities have tested positive for Covid-19 and have since been transferred. This in effect means those other persons in these facilities are still regarded as contacts of Covid-19 patients," read part of the memo.
Even though the government is beefing up measures to ensure that any spillage of the virus in such facilities does not reach the public, a great controversy surrounds life in the quarantine facilities.
Following the first extension of quarantine in early April, civil organizations wrote a public letter to the Ministry of Health stating that "clear cases of recklessness in the handling of people, exorbitant costs they have been forced to incur to pay for the quarantine facilities, deplorable living conditions in most quarantine centres, lack of information on any quarantine protocols, and a general lack of any regard to their health, safety and well-being."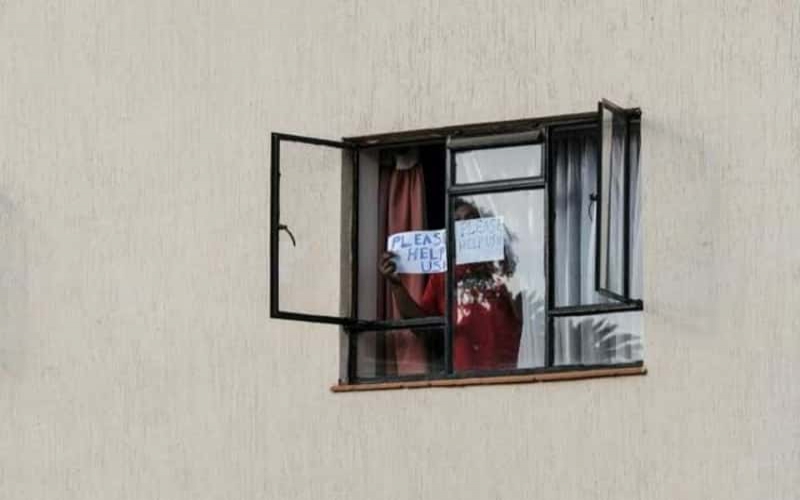 A video shot at Lenana School, one of the quarantine facilities had one of the individuals narrating the plight that has befallen them as they try to contain the situation and maintain their sanity. "There's not much isolation in the rooms because we are sharing pretty much everything," says the woman who never revealed her identity.
This came after a series of letters and videos surfaced on social media showing the deplorable conditions in some of the quarantine centres. In Lenana School, those quarantined shared bathrooms, leaking and flooded washrooms, an insufficient amount of drinking water and undisposed plastic waste bags filled with overstayed masks and gloves in their dormitories.
"The Ministry of Health is already handling the quarantine process poorly, putting those in quarantine at risk and contributing to increased infections. What will an extension of the quarantine period, of such poorly managed quarantine facilities, achieve other than increase chances of co-infection for those who are COVID-19 negative?" read the open letter.
Perhaps it's situations that led to the escape of 32 people from a quarantine facility in Elwak town in Mandera County on April 14. The individuals who disappeared under unclear circumstances had travelled from Nairobi the week before.
As questions continue piling on the efficiency and professionalism in running quarantine centres, civil societies have called out the government to be open about any information pertaining to such facilities.
"Provide an explanation as to why the Ministry of Health is not adhering to its own guidelines relating to managing the designated mandatory quarantine facilities. For instance, why are people who have first tested negative not released into self-quarantine as per the self-quarantine protocols?" read the public letter by the civil societies.
Kenya has a total of 234 confirmed Covid-19 cases and 11 deaths with the number of new infections increasing every day. With some of the new numbers being new infections in the quarantine facilities, it may be necessary for the government to heed to the request of civil societies while those in quarantine take extra responsibility in maintaining the guidelines of hygiene and social distancing.