Nairobi Metropolitan Services takes shape as new officers appointed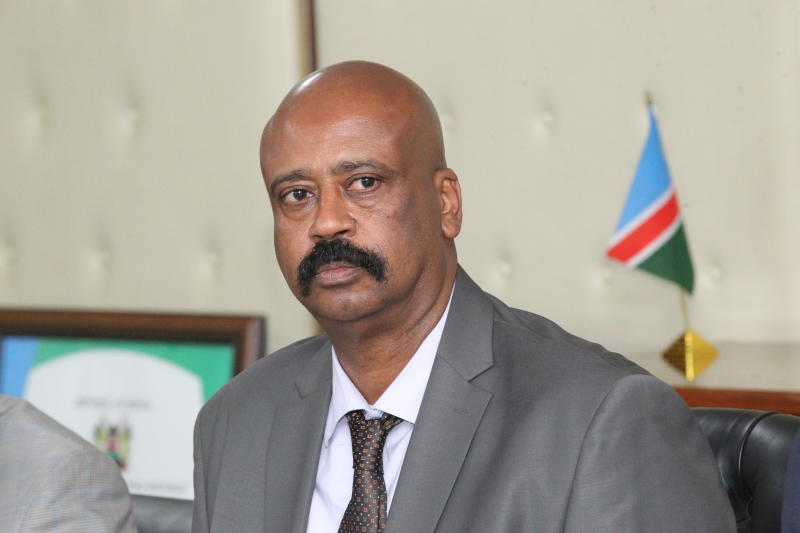 The national government has moved to assert its authority over Nairobi County after the takeover of key functions.
Last Friday, Head of Civil Service Joseph Kinyua deployed 32 officers to various positions within the Nairobi Metropolitan Service headed by Major General Mohammed Badi. Among those deployed include six chief officers and seven directors.
The circular by Kinyua said: "The concerned ministries/departments and county governments are required to release the above mentioned officers to report to the director-general, Nairobi Metropolitan Service immediately but not later than April 3, 2020."
Raise questions
The appointed officials will now have to work with the team they will find at City Hall. For instance, the chief officers appointed will discharge their duties under the county executive committee members who were appointed by Mike Sonko.
Among those posted include Dr Ouma Oluga as Chief Officer, Health, moving him from Vihiga County where he has been a medical officer at the county referral hospital. Following his appointment, Oluga tendered his resignation as secretary general of the Kenya Medical Practitioners, Pharmacists and Dentists Union (KMPDU).
In his letter to the members, he stated, "The last five years have been filled with sweetness and sorrow in equal measure. And I would not have wanted any of that experience any different than it has been. Being a KMPDU leader makes one stronger."
Oluga will work with Health CEC Hitan Majevdia. This raises the question as to how functions will be carried out and where officers in these dockets will be left.
But Nairobi City County Assembly Speaker Beatrice Elachi sees no problem in the new appointments, saying the the national government has the duty to rearrange the functions as it so desires to achieve service delivery.
"The functions that have been signed off went with the staff and the agreement allows the national government to deploy," said Elachi.
Redeployed
She added those in the dockets taken over can be redeployed to any other department within the national government. Those coming are also civil servants but there is still going to be a lot of discussions on how to handle the functions.
The new team comes into office when the country is fighting the coronavirus pandemic and Oluga's health docket is among those that will be in the limelight.