Coronavirus patients narrate experiences, journeys to recovery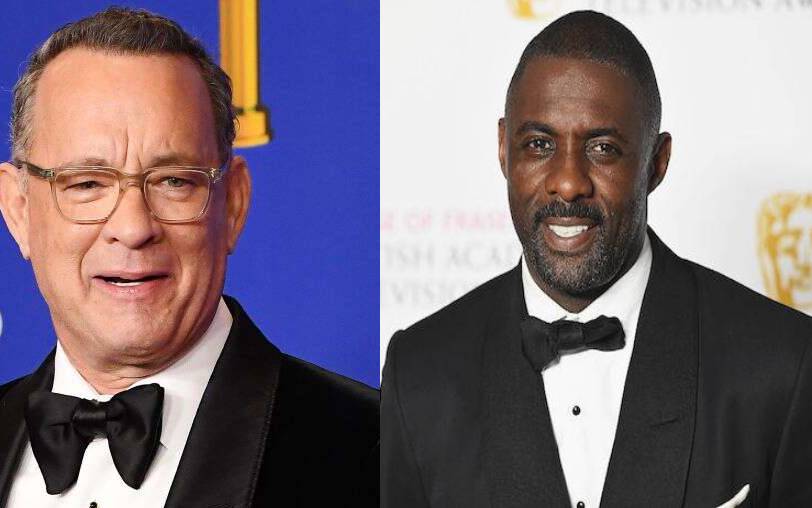 The dreadful coronavirus, formally known COVID-19, is creating panic and uncertainty as it sweeps across all continents apart from Antarctica.
With death tolls climbing and the global economy soaking up blows day after day, the future looks bleak. One can certainly say that the outbreak of COVID-19 has defined a fate where those who will survive will tell the tales of their own accounts and those of who succumbed to the scourge.
Kenya confirmed the first COVID-19 case on Friday, March 13, 2020, and by the weekend, the number had risen to three. These cases have stirred up fear and anxiety prompting the Government to close schools and order restrictions on public and social gatherings.
When Kenyans talk, much of it is about the disease and the ramifications of a lockdown like has been imposed in other countries like China and Italy.
The World Health Organization has specified the common symptoms to watch out for in a suspected coronavirus case. According to WHO, the coronavirus yields various symptoms like dry cough, runny nose, sometimes fatigue, sore throat, fever and difficulty in breathing especially in severe cases.
After battling the virus, various recovering individuals have shared their experiences as first-hand accounts to help others prepare to tackle the disease.
Yesterday, Chris Gough, a music supervisor in Oxford, UK, opened up to narrate how he was diagnosed with COVID- 19 and the symptoms developed on different days.
Chris Gough
"Now that I am recovering from Covid-19, I want to share my symptoms, and my experience, in case it is of help to anyone else. I've felt pretty rotten the last few days, but I am finally improving. I am only talking about my own experiences - as a patient, not a doctor," he stated on his Twitter page.
Mr Gough went ahead and listed his day-by-day experience with coronavirus as follow:
Symptoms. Day 1: The day of fever and exhaustion. Shivers and sweats were the stories of the day. That and being utterly exhausted, with whole-body ache. Random temp: 38.5. One flight of stairs then stop for a rest. No appetite at all.
The cough started in the afternoon. Not a bad cough, and not productive. But just there every now and again to remind me that my lungs were also not happy. I found out my brother (who I spent the proceeding week with) is unwell with similar symptoms.
Day 2: No energy. Horizontal is the position to be in. Sweats/shivers ongoing, but not as bad as yesterday. Cough more noticeable but not a big issue. Intermittent headache started. Whole body still aches, and feeling weak. Zero appetite. Felt a bit brighter in the evening.
Day 3: Feeling worse. Headache and fatigue are worse. Cough less frequent. Appetite improving but far from normal. Another day of frequent naps (sleep) and a predominantly horizontal state (bed-ridden). Had to help with childcare in the evening - either baby has doubled in weight or I'm half as strong.
Day 4: Ongoing fatigue and reduced appetite. Cough very infrequent now. Headaches still present but improving. The whole body still aches. Functionally pretty useless. Would quite like to feel better. My brother is improving. His girlfriend now has symptoms.
Day 5: Still pretty tired. No headaches anymore. Appetite up to 1/2 or 2/3 of normal. Still no desire to leave the bed/sofa, let alone the house, which is fortunate since I still have 2 days of self-isolation to go.
Day 6: Feeling a little better. Or, thought I was, but then fell asleep on the sofa for an hour. So fatigue ongoing, and lacking energy. Still no desire to leave the house. Hoping tomorrow will bring much more energy.
According to Gough, the first hint which could necessitate a coronavirus test is the body temperature which climbs above normal.
"If you meet the criteria, please follow the advice and self-isolate. Protect your patients. Protect your colleagues. Protect your friends and family. Protect yourself," he said.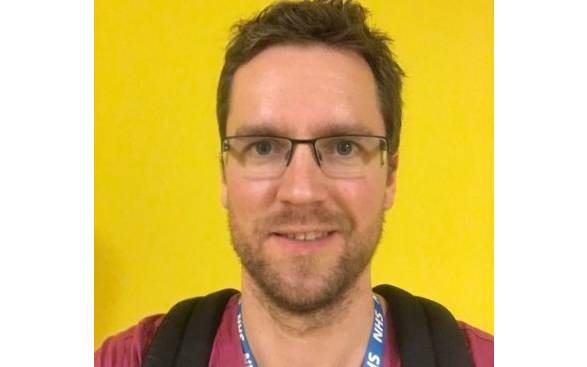 Tom Hanks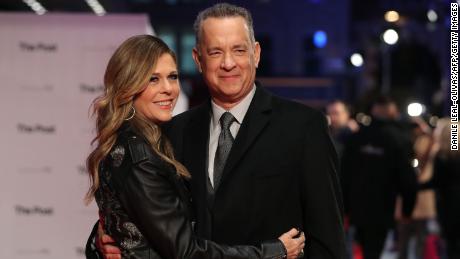 American film star Tom Hanks and his wife Rita Wilson also tested positive for the virus on March 12 after complaining about fatigue and other cold-like symptoms.
Hanks posted: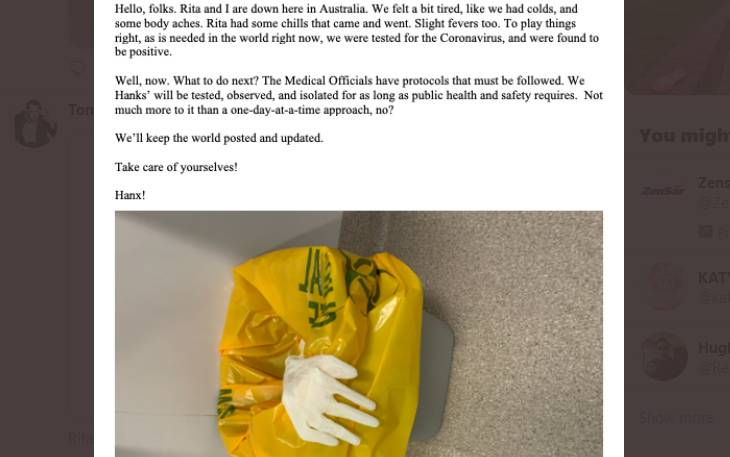 Thomas Chaplin
As for English singer-songwriter, musician and composer Thomas Oliver Chaplin, his symptoms just became more severe as days advanced and exceeded his estimation.
He said: "Fairly sure I picked up Coronavirus on our US tour. I know symptoms will be minimal for most, but last few days for me have been awful. Very high temperature, cough, sore throat, breathlessness. Feeling ok now but all I'll say is I wouldn't wish my symptoms on the old or vulnerable!"
Like Mr Gough had advised on temperature checks, three other Twitter uses, MrCessex, Nick Dampier and Paul85UK, who are recovering from the virus also narrated having experienced fever and sore throat.
MrCEssex
High temperature and horrendous dry cough for a couple of weeks, tired, weak etc. We had it when it wasn't publicised, picked it up in New York over Christmas. It really is no worse than a heavy cold or flu, stop the panicking & hysteria people but stay away from the vulnerable.
Nick Dampier
The worst sore throat you can imagine, water doesn't quench the thirst, slight cold, a bit of a chill that lasts 5 days and then dry cough starts which lasts weeks but you do feel better after day 4.
Paul85UK
High temperature (39°), sweating, whole body ached for around 3 days, bit of a cough but not too terrible. Dosed up on vitamin C and 3 tablespoons of udos oil (amazing stuff) before bed. Woke up today feeling almost fully recovered. Also been relegated to the spare room.
In other circumstances, some COVID-19 patients have recalled displaying no symptoms despite subsequently testing positive.
Idris Elba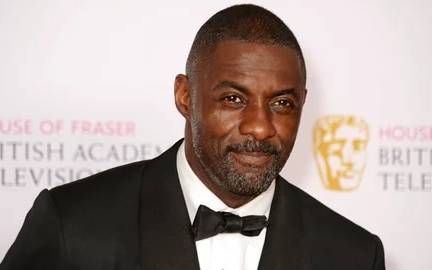 One such case is of English film star Idris Elba who broke the news of his diagnosis yesterday.
"This morning I tested positive for Covid 19. I feel ok, I have no symptoms so far but have been isolated since I found out about my possible exposure to the virus. Stay home people and be pragmatic. I will keep you updated on how I'm doing," he noted on his Twitter page yesterday.