Parliament, Nairobi County Assembly to oversight departments in Sonko-Uhuru takeover deal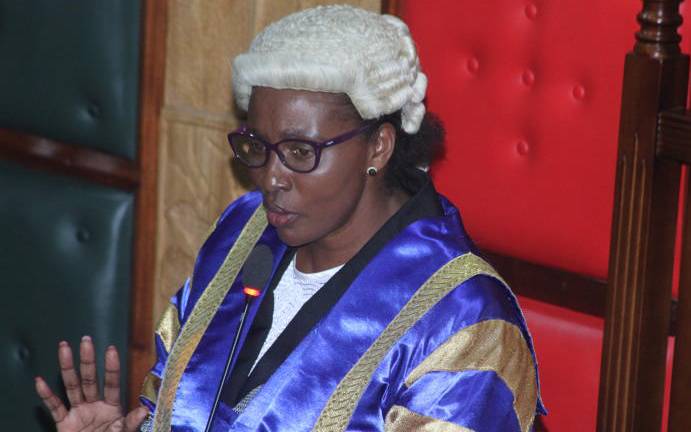 The county assembly will oversee four functions handed over to the State following the deal between governor Mike Sonko and the national government.
According to a gazette notice released on Tuesday, the Assembly and Parliament will form joint committees that will keep in check the State in its handling of the functions.
"Pursuant to Article 189(2) of the Constitution, National Parliament and the Nairobi City County Assembly may form joint committees for the better performance of this agreement," reads the notice.
"The National Government and the Nairobi County Government may enter into sector specific-level agreements to guide and achieve better performance of this agreement."
The take-over deal is set be effective from March 25, 21 days from the date of its execution.
The four functions are, Health, Transport, Public Works and Planning.
MCAs have, however, raised concerns about the effectiveness of such committees.
MCAs, especially those in the sectoral committees of Transport, Roads, Public works and planning said they have been deprived most of their oversight powers.
Transport and Public Works Committee chairperson Joyce Muthoni said the take-over caught MCAs off-guard.
She said the Assembly will seek a legal advisory from the office of the Attorney General on the matter.
"If the move by President Uhuru Kenyatta will translate to better roads for our people, then so be it," said Ms Muthoni.
"But it again begs the question: how will we as MCAs check the National Government?"
Her sentiments were shared by planning committee chairman Joseph Wambugu who said the deal has brought more confusion as far as matters oversight are concerned.
Health committee chairman Peter Warutere, a close Sonko ally, however argued that the diminished oversight role was a small price to pay if the problems ailing the city will be solved.
Minority party chief whip Peter Imwatok blamed the committee heads, saying their failure to check key departments had led to the takeover.
On Wednesday, Robin Karani, a petitioner, moved to court seeking to stop the take over.
He argued that Sonko is not allowed by the Constitution to transfer Nairobi County functions.