Jowie released on bail after eighteen months in jail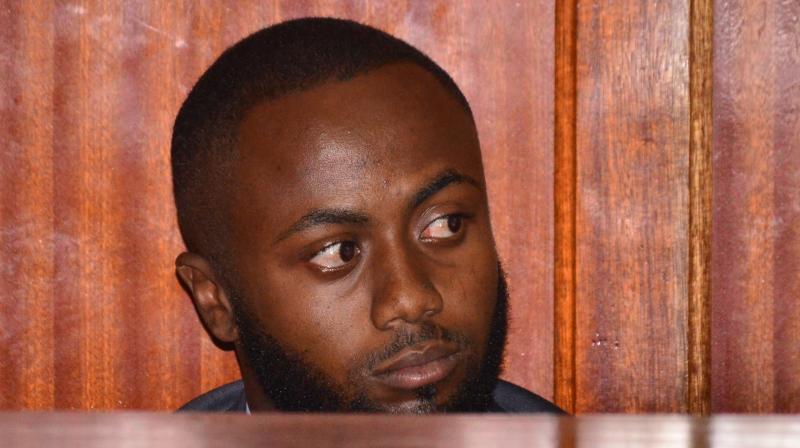 Joseph Irungu, alias Jowie, the main suspect in the murder of businesswoman Monica Kimani, has been released after spending 18 months in custody.
Yesterday, High Court judge James Wakiaga ruled that there were no longer compelling reasons to continue keeping Irungu (pictured) in prison, and granted him a cash bail of Sh2 million.
This was the third attempt he made to be freed.
"The strength of the prosecution's case is not sufficient reason to continue keeping him in custody," said Justice Wakiaga.
"The circumstances of the case have changed, given that the protected witnesses have already testified, and no compelling reason remains to deny him bail."
He, however grated tough conditions for Irungu's release, directing that he reports to his village chief once every month, and not to comment on the case on any media platform.
He also ordered Irungu to deposit all his travelling documents in court, and not to contact any of the witnesses.
Irungu was charged on October 2018 with the murder of Kimani at her Lamuria Gardens Apartment in Kilimani on the night of September 19, 2018.
He was charged alongside his girlfriend, former television journalist Jacqueline Maribe.
Maribe was released on a Sh1 million cash bail by Justice Wakiaga. Irungu, on the first attempt, was denied bail because of his past record of military training.
Wakiaga also cited his lack of a dwelling place, possibility of fleeing the country and his mysterious lifestyle as other reasons to deny him bail.
Irungu made a second bail application in June, last year, but Wakiaga again dismissed the application, ruling that the circumstances of the case had not changed.
In his third attempt, Irungu submitted that his long stay in prison was enough punishment and that there was no justifiable reason to continue holding him after the protected witnesses had testified.
His family also made a promise to accommodate him at their Nakuru home. The family averred that it was willing to part with the titles of family properties as sureties for his bail.
Irungu claimed he had no businesses or property outside the country that would make him flee. He added that he had no previous conviction to suggest that he was a dangerous person.
The prosecution had, however, opposed the bail application, arguing that Irungu was still a dangerous person who was likely to scare witnesses and interfere with evidence if freed.
According to prosecution, Irungu had no economic ties with the country and was likely to run away.
The prosecutor further asserted that the fact that Irungu surrendered his passport to the State could not stop him from finding other means to escape.
Wakiaga, however dismissed the prosecution's fears, ruling that the circumstances had changed after key witnesses testified.
He also pointed at the fact that the family made an assurance of finding him a place to stay.
The hearing of the case resumes on March 4.