Gedi risks losing her seat in sex tape leak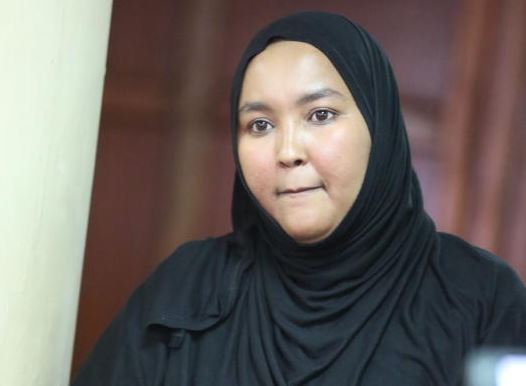 Wajir Woman Representative Fatuma Gedi has drawn the wrath of the National Assembly's disciplinary committee after it found her guilty of acting in dishonour and bringing disrepute to the House.
The MP will be punished for allegedly leaking to the media a letter from the director of the Directorate of Criminal Investigations (DCI) George Kinoti to the Clerk of the National Assembly Michael Sialai requesting four MPs alleged to be behind the leaking of a sex tape to appear for grilling.
The four MPs, Aden Keynan (Eldas), Abdihakim Mohamed (Fafi), Rehema Jaldesa (Isiolo) and Wangui Ngirici (Kirinyaga), are yet to record statements with the DCI over the tape, which has been linked to Ms Gedi. She has dismissed it as fake.
Gedi was found guilty by the Powers and Privileges Committee of being in breach of the Leadership and Integrity Act and will face disciplinary action that could include losing her seat, if the House strictly adopts the report of the committee.
The Powers and Privileges Committee is chaired by House Speaker Justin Muturi. The committee recommended that the legislator be disciplined for directly using information obtained through or in connection with her office as an MP to further her private interests.
The Powers and Privileges Act states that where the relevant House of Parliament finds that a member has committed a breach of privilege, the relevant House of Parliament may impose penalties, such as vacation of a seat pursuant to Articles 75(2)(b) and 103(1)(c) of the Constitution.
The committee can also impose other penalties, including: "A formal warning, reprimand, apologising to the House or a person in a manner to be recommended by the committee, withholding, for a specific period of time, of the member's rights, removal for a specified period of time of the member from any parliamentary position, fine in terms of the member's monthly salary and allowances as well as suspension."
Ex-NSSF boss eyes Pipeline top post
Tom Odongo, a former boss at the National Social and Security Fund, is among nine contenders for the top job at Kenya Pipeline Company (KPC).