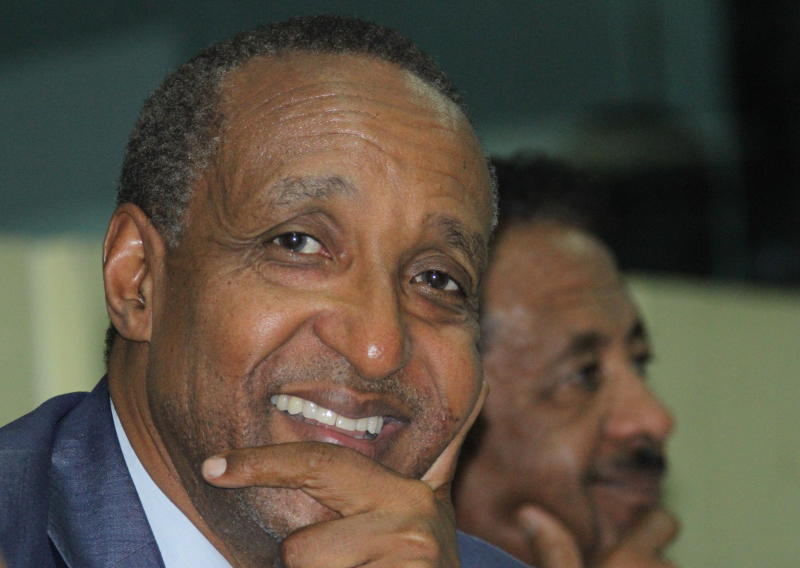 Kenya has embarked on an official campaign to woo representatives of UN member states in its quest to secure a non-permanent seat at the United Nations Security Council (UNSC).
Kenya's charm offensive was led by Foreign Affairs Cabinet Secretary Monica Juma and Principal Secretary Macharia Kamau.
The country, which is campaigning under the banner 'Kenya is ready to serve', has also roped in the services of athletes and celebrities to boost its chances of serving for a two-year term.
Ambassador Kamau (pictured) told The Standard yesterday they are focused on persuading the 193 permanent representatives to vote for Kenya.
"We have to demonstrate that Kenya is serious and deserves the seat," he said.
Read More
Kamau explained that representation in the UNSC is significant because it is the second-most important arm of the UN after the General Assembly.
"It deals with global peace and security and every country is entitled to sit at the council. Kenya's candidature signals its responsibility and contribution in the peace and security process world over," he said.
Kenya is facing off with Djibouti for the non-permanent seat after the eastern Africa nation declined to concede defeat despite losing an election for the position. The vote was held by the African Union in Addis Ababa in August.
The UNSC consists of 15 members of which five are permanent and 10 are not. The permanent members are China, France, Russian Federation, the United Kingdom and the United States.
The non-permanent members are Belgium, whose two-year term ends in 2020, Côte d'Ivoire (2019), Dominican Republic (2020), Equatorial Guinea (2019), Germany (2020), Indonesia (2020), Kuwait (2019), Peru (2019), Poland (2019) and South Africa (2020).
Kenya is seeking to replace South Africa for 2021-2022.
This latest pitch comes a month after President Uhuru Kenyatta lobbied the support of member states at the 74th Session of the United Nations General Assembly.
The President reminded the members of Kenya's long tradition of contributing troops to various UN peacekeeping operations.
Uhuru also said the country had played a key role in the Sudan negotiations that led to the Comprehensive Peace Agreement in 2005.