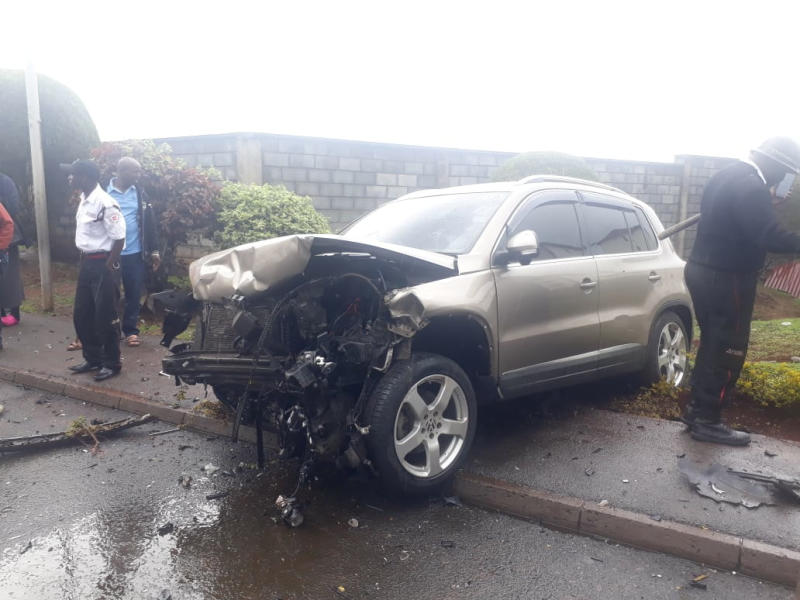 Two people were injured when a driver suspected to be under-age was involved in a head-on crash at Nyayo Estate in Embakasi East Constituency yesterday morning.
According to a resident, the teenager was driving a Volkswgen Tiguan at high speed on the wrong side of the road when a head-on collision occurred. There was an eight-month-old and a four-year-old girl in the car.
"The Tiguan hit the Fielder head-on and the eight-month–old baby sustained injuries while the owner of the Fielder sustained fractures on his legs," said Martin Murgor, who took the injured to Mater Hospital. The four-year-old escaped unhurt.
However, Anthony Yongo, Nyayo Embakasi Residents Association interim chairman, said the car's driver was not a teenager and insisted that the accident happened when he hit a bump and the car swerved.
"It's not true that the driver of the Tiguan was below eighteen years and was driving on the wrong side of the estate road as is being said. He is an adult with a driver's licence.
"The accident occurred when the Tiguan's bumper hit the bump. Police officers from Embakasi Police Station towed the vehicles. They are still investing the cause of the accident," said Yongo.