Missing documents stall Kariuki tax evasion case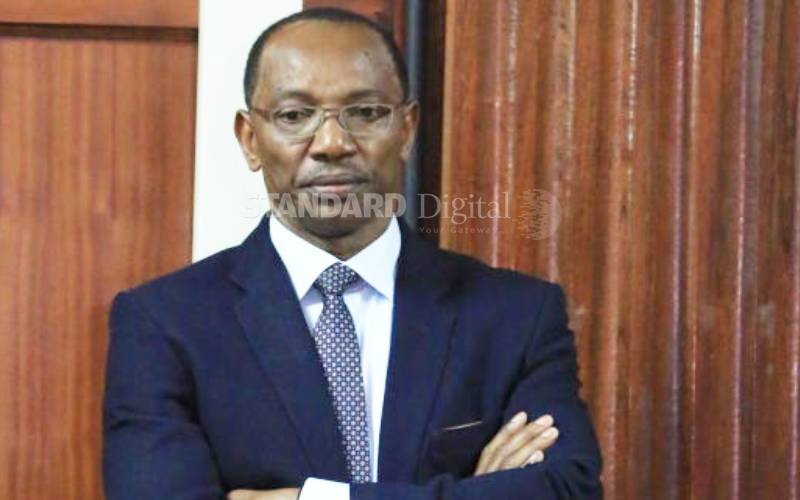 A Sh41 billion tax evasion case against businessman Humphrey Kariuki (pictured) failed to kick off after the prosecution requested for time to supply exhibits.
The case was scheduled to start with a pre-trial conference but senior assistant Director of Public Prosecutions Vincent Monda informed the trial magistrate that they have not been able to supply all the 7,500 pages of documents they will be relying on to prove the case.
"We have not been able to supply everything as required because of the many documents involved. We, however, will provide the witness statements and documentary evidence to all the accused and their lawyers by December 5," said Monda.
They agreed with lawyers representing Kariuki and his co-accused to visit the offices of the Directorate of Criminal Investigations between December 5 and January 14 to inspect and verify the original documents.
Kariuki's lawyers Kioko Kilukumi and Cecil Miller told trial magistrate Francis Andayi they were unable to proceed with the pre-trial conference due to the missing documents supplied in DVDs.
According to the lawyers, the DVDs supplied by the prosecution did not meet the threshold of according accused persons a fair trial.
"We noted that there were so many inconsistencies in the documents supplied in soft copies, making it difficult for us to prepare a defence for the accused. The documents are inconsistent with missing pages," said Miller.
They argued that the prosecution was obligated to supply the defence in advance with all materials before the court before the case can proceed.
Kariuki, alongside Stuart Gerald, Peter Njenga, Robert Muriithi, Geoffrey Mbobua, Simon Maundu, Kepha Githu, and their two companies Africa Spirits Limited and Wow Beverages Limited are facing 21 charges in three different files involving the scheme to evade tax.
The charges alleged that they deliberately failed to pay taxes, falsified records, omitted records from the Value Added Tax (VAT) and concealed excise stamp duties between February 2016 to December 2018, leading to a tax loss of Sh41 billion.
In other counts, the accused were said to have omitted submitting tax returns of Africa Spirits Ltd totaling Sh18 billion within the same period.
Kariuki faced other charges of aiding the commission of tax fraud, where the prosecution alleged that he and the other accused unlawfully concealed 122,610 bottles of assorted alcoholic drinks at the companies' premises in Thika to evade paying tax.
Kariuki and Gerald were further accused of being in possession of 80 drums of 250 litres each of ethanol valued at Sh7 million, without paying tax.
The magistrate pushed the hearing to January 14 to allow the prosecution to supply all documents, witness statements and exhibits they will rely on.