Omamo's ministry on spot over Sh150 million inflated tender cost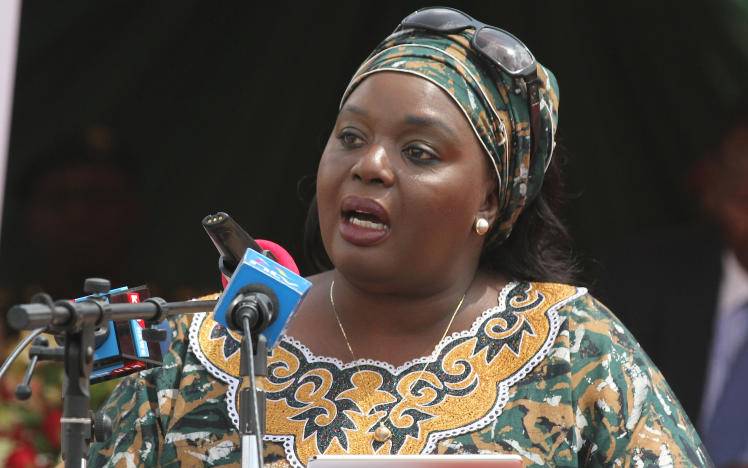 Members of Parliament have questioned the Ministry of Defence on the prudence of buying a business process management software at an inflated price.
This was after a report from the Auditor General revealed that the Department of Defence (DoD) spent Sh156 million to purchase an Enterprise Resource Planning (ERP) system through restricted tendering.
The National Assembly Public Accounts Committee summoned State Department Principal Secretary Ibrahim Mohammed to explain how the cost of the tender, which was awarded to M/s Alliance Technologies, increased by Sh150 million.
"We want to get to the bottom of this audit. We cannot afford to sit back while public funds are not being spent prudently," said committee chairman Opiyo Wandayi. An ERP system is a type of software that organisations use to manage day-to-day business activities, such as accounting, human resources, procurement, project management, risk management and compliance.
Increase transparency
The audit report stated that the system was installed during the 2016-17 financial year to help the Kenya Defence Forces (KDF) to efficiently manage its logistics processes.
The audit also revealed that although the DoD was in the process of transitioning from a manual to automated system as part of a wider computerisation programme, it was yet to train its staff on how to use the software.
The MPs observed that the system was not being used optimally to increase transparency and accountability when dealing with suppliers' transactions, which had previously been processed under a paper-based system.
But Mr Mohammed told the watchdog committee that the system had not been fully utilised "due to lack of trained operators, lack of trained personnel to maintain it, high turnover of personnel, frequent power failures and incomplete infrastructure".
"The system was not able to perform optimally due to rapid technological changes and low manning levels following the deployment of KDF personnel to operations in Somalia," he said.
The Auditor General's report also noted that an inspection done at the Kenya Army Ordinance Corps, based at Kahawa Barracks, had revealed that the ERP system had failed.