Court punishes man who sued dad for upkeep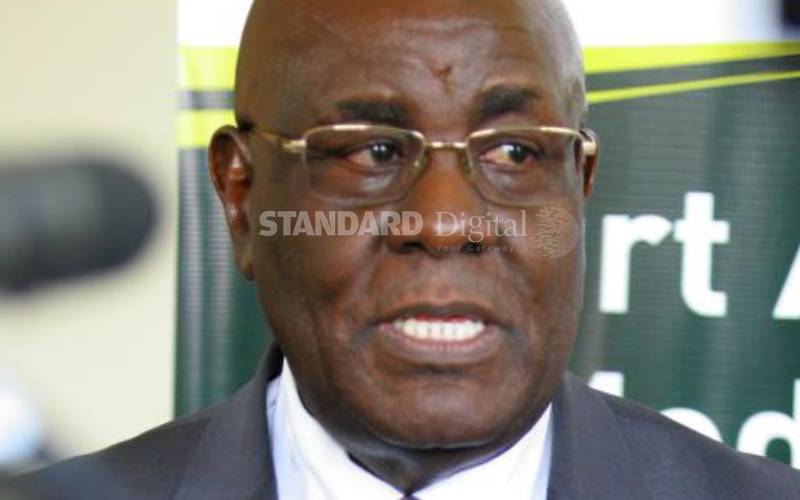 A man with a profitable business who had sued his father for upkeep has been punished by a court.
Justice Aggrey Muchelule dismissed the case filed by director of a petroleum company and ordered him to pay his father the cost of the suit.
In the case that has been in court for three years, the 29-year-old man, who owns a petroleum company, wanted Sh2.8 million from his father as he pursues his master's degree in terrorism and security studies.
Justice Muchelule observed that the man, identified in court papers as Allan Njau Waiyaki, had attained his undergraduate degree courtesy of his father Eddie Waiyaki Hinga.
The judge noted the man was now a director and shareholder of the petroleum company, which was giving him an income, and should therefore not rely on his father.
The case between Njau and his father stems from the magistrate's court.
The lower court threw out Njau's case after finding that his father's parental responsibility could only extend to an 18-year-old, who had no means to earn a living and is pursuing education.
Njau's argument was that his father was rich and that he bore equal responsibility to that of his mother to take care of him. He claimed his mother had gifted him Sh2.6 million for upkeep.
He urged the court to force his father to foot the whole bill, which included refunding his mother the money she had given him.
While urging the court to dismiss the case, Waiyaki said he had educated and taken care of his son up to age 22 in 2012. He insisted that he had no further parental responsibility over him.
The man told the court his son was a shareholder of a firm that was granted retailer status by Vivo Energy Kenya and that he had gotten Sh2.9 million as profit.
The magistrate's court agreed with Waiyaki and dismissed his son's case.
Aggrieved, Njau moved to High Court, complaining that although he had attained the adult age, he was still dependent on his parents to complete his education.
He claimed his parents had set a high standard for him, hence they had a responsibility to promote his social progress.
"It is against my right to education for my father to discontinue my education prematurely. The respondent is a man of means and he has the ability to educate me," Njau argued.
His father told the court he had no powers to entertain a case brought by an adult seeking upkeep.
Justice Muchelule said parental responsibility ceased after an 18-year-old attained his first post-secondary certificate.
"At the conclusion of that programme, parental responsibility will cease," he observed.
"In this case, the appellant was provided for by the respondent up to the completion of his undergraduate studies. The respondent did this without compulsion of an order of extension of parental responsibility."
The judge said Waiyaki was good enough to provide for him for four more years after attaining a degree. "The respondent may be a rich father. However, in the circumstances of this case, he had no obligation to pay for the appellant's master's programme," he ruled.