Taxpayers could lose Sh11 billion in stalled Itare Dam project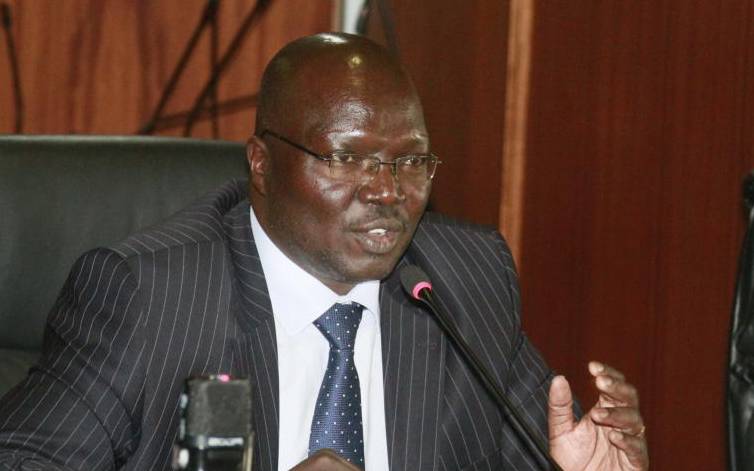 Taxpayers could lose Sh11 billion in the construction of the stalled Itare Dam should the Government terminate a contract with an Italian firm at the centre of bribery claims.
Water Cabinet Secretary Simon Chelugui yesterday told MPs that terminating the contract with CMC Di Ravenna – which has been declared bankrupt in Italy – could also see the country lose funding for the project that is estimated to cost Sh29.5 billion.
The CS, who was appearing before the National Assembly Environment Committee, said the ministry was considering pushing CMC Di Ravenna to sub-contract the project so that it can be completed.
The team heard that if that option fails then the Government will have no option, but to terminate the contract and forfeit billions of shillings.
"We have prepared a report for tabling before Cabinet based on the recommendation to sub-contract the project. Cancellation of the contract may occasion loss of funds already paid. We have already spent Sh11 billion."
Chelugui said they had engaged CMC Di Ravenna last year after receiving information that the project had stalled because the firm had fallen into financial difficulties.
The CS told the committee that they told the firm to nominate sub-contractors to complete the remaining part of the construction work. The troubled Italian firm will, however, remain the main contractor.
"We have reached a point of either breaking or moving forward. I am asking Kenyans to give us three months to determine the way forward. We have the option of termination if we are not able to sub-contract."
Chelugui spoke even as it emerged that the company – which is also at the centre of the phantom Arror and Kimwarer dams – had not responded to the ministry on its plans for the project since March.
Bankruptcy matter
This after the ministry gave the firm two weeks to update it on the bankruptcy matter.
The committee, which is chaired by Kareke Mbiuki, also questioned the State's appetite for the Engineering, Procurement, Construction and Finance (EPCF) contract model, saying it was being used to swindle public funds.
In EPCF a successful bidder mobilises resources through a loan, provides engineering design services, procures all major materials and equipment, and serves as the general contractor.
"This model is what has caused all these scandals where cost of insurance is also exaggerated," said Mr Mbiuki.
Chelugui admitted that the model was prone to abuse if not properly managed but assured the lawmakers that measures were being put in place to safeguard public money.
The ministry was also put on the spot for allegedly paying exaggerated consultancy fees for the construction of dams across the country.
MPs claimed that consultancy in Government project had been turned into another conduit for pilfering public funds.
For instance, a firm is being paid Sh1.7 billion to consult in the construction of the Sh38.7 billion Thwake Dam, while the consultancy fee for Itare Dam is Sh598 million.