Guard, dog killed in bizarre incident in Gigiri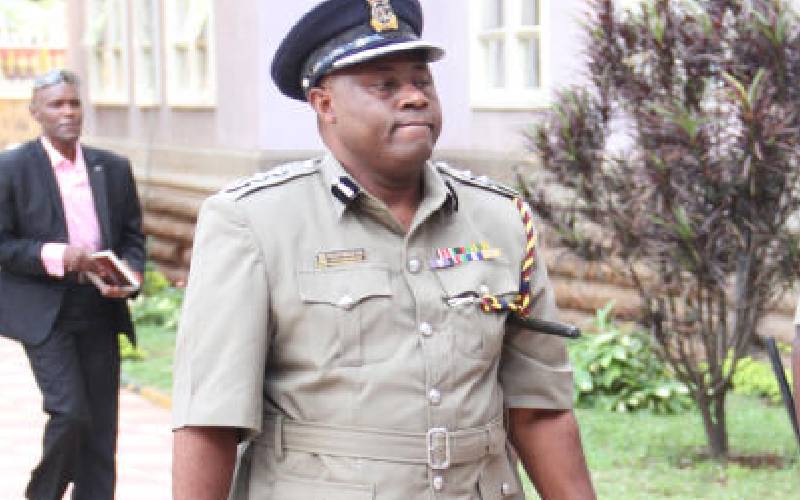 Police have arrested a security guard suspected of killing his colleague guarding a private home in Gigiri area, Nairobi.
The body of Patrick Mwongela was found in the backyard of the home on Sunday evening.
The family dog was also found dead next to the body.
Flower pots and other decorations within the compound had been vandalised.
According to the police, the suspect surrendered to authorities declaring he was behind the killing on Sunday evening.
The suspect is said to have scribbled words at the backyard equating himself to David in the Bible and the slain man as Goliath.
Nairobi police boss Philip Ndolo (pictured) said they are investigating the motive of the killing.
Meanwhile, property worth millions of shillings was destroyed when several houses were demolished at Orbit area in Mlolongo, Machakos County on Sunday evening.
The land on which the houses stood was at the centre of a dispute between a Sacco and a private company.
The demolition was carried out following a court order in favour of the company.
The company then moved and demolished the houses amid reports that most of the homeowners were not present at the time of the demolition.
The homeowners claimed the company had not given them notice to vacate pending the demolition.