Commission to appeal ruling awarding police graduates pay increase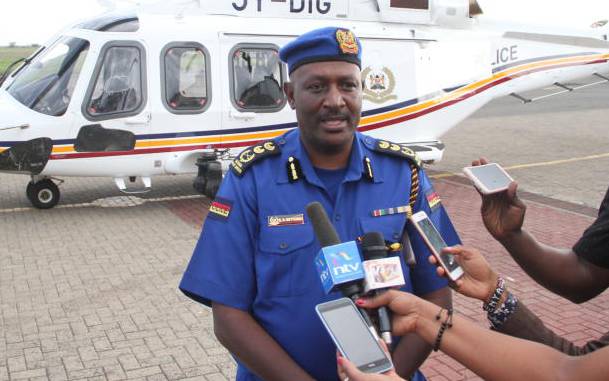 The National Police Service Commission has protested an order to pay police constables who hold university degree certificates a salary equivalent to their seniors in the rank of inspectors of police.
NPSC Chairman Eliud Kinuthia and Inspector General of police Hillary Mutyambai released a joint statement stating that if 1,774 graduate officers excluding 335 prison officers are paid as inspectors of police then it would have serious implications since the government will require Sh928 million annually to service the new wage bill for services not rendered.
"This is not tenable. It should also be noted that at the time of recruitment, for a youth to be recruited in the service with a grade D and later convert to graduate midway ranking system is in practical terms denying opportunity to deserving youth with grade D who would have been recruited that year," they said.
They added the need for graduate cannot be determined midway but only at recruitment time and therefore the new move is dishonest on the side of police officers.
"The commission would urgently constitute a full meeting to deliberate on the judgment, seek legal opinion and give necessary directions concerning the orders of the court. We advise our police officers that there is need to always exhaust all administrative provisions and opportunity for dialogue in resolving disputes," the statement said.
They argued the IG had discovered irregular salary upgrades in the service payroll based on acquisition of degree certificates by officers without following due process.
"This informed its decision to order for stoppage of any new changes in the payroll and an audit of the payroll and the degree certificates of all the officers to verify their authenticity." IG stated.
They added there is a procedure to be followed for officers pursuing degree courses after recruitment, which include seeking approval from the service.
"Officers who acquire degrees without following the due procedures and obtaining necessary approvals cannot claim any benefits or privileges based on the same," they said.
They argued the court relied on a press release and a 1995 letter by Gaylord Avedi, the then Permanent Secretary in the directorate of personnel without regard that the National Police Service did not exist and there are new laws in place.
Their statement further read: "The orders issued cannot be reasonably implemented without structured and coordinated multi-government agencies consultative policy approach…police cannot function effectively with a distorted command where the inspectorate rank overshoot the establishment whose net effect is a command structure distorted at the middle level."
Justice Byron Ongaya of the Employment and Labour Relations court on May 17 gave the State up to August 1 to comply with the order.
He said constables who are university graduates on a salary scale below job group J are entitled to a pay scale equivalent to that of an inspector of police as clarified by the commission in March 2018 and should get the pay in 60 days.
"Order is hereby issued to NPSC and Police Inspector General Hillary Mutyambai to pay all graduate police constables salaries equivalent to pay for inspectors and as per the prevailing NPSC policy," directed Ongaya.
The officers in the lowest rank had in November 2018 sued NPSC, the IG and Attorney General over delayed review of their job groups.
More than 6,000 police officers in the lowest rank submitted degree certificates in different times and 2, 500 of them got an upgrade from job group F to J and attendant salary increments immediately after submitting certificates but the rest were left out.
The officers who hold degree in various disciplines said the was no good reason nor explanation as to why graduate police officers in the same rank of constables, job description and responsibilities, and same qualifications were being paid differently and retained in two different job groups.
The court agreed with them that the emplacement of constables holding degree certificates to a graduate constable pay level equivalent to that of an inspector of police was a clear promise by the government in a 1995 letter and as confirmed by the NPSC.