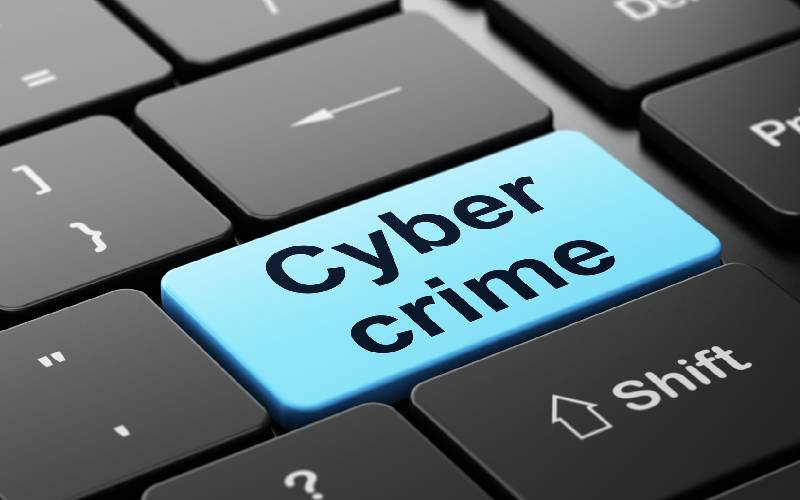 Cyber crime is increasingly becoming a serious concern to organisations across the world, with no exception to Kenya. Experts are urging organisations to take extra measures to safeguard crucial data. East Africa Data Handlers CEO George Njoroge says it is time organisations moved with the changing times and realise the challenges Cyber Crime is posing in the world.
SEE ALSO: Kinoti's powers under siege as DPP ratifies new rules on criminal cases
"No company is immune to cyber crime," Njoroge said. "This is not limited to financial institutions because data in every institution is a crucial asset that must be protected." A number of financial institutions have lost millions after hackers breached inter-bank transfer systems to siphon money. Njoroge said there is a need for organisations to protect data by working with experts. "Data security is no-longer a luxury for any serious company, it is a mandatory requirement because criminals have become smarter and they are moving with the changing times," said Njoroge.
SEE ALSO: For the war against corruption to succeed, the DPP and DCI must keep their lanes
He added that every data in an organisation is important to its growth and stability. Police believe cyber crimes committed in banks involve locals and foreigners working with insiders. "The first step in securing data is ensuring data is well protected because police only come in once a crime has been committed," said a senior officer at the Cyber Crime section at the Directorate of Criminal Investigations (DCI). In cases involving cyber crime in financial institutions, detectives say transactions are illegally authorised by manipulating the systems and withdrawals done through the ATMs. Fraudsters also target individuals by manipulating systems to transfer money from mobile phone users registered on mobile money transfer.
SEE ALSO: Odunga puts Kinoti in his place
Director of Criminal Investigations George Kinoti admitted that cyber crime, particularly in financial institutions, is a major challenge and has vowed to eliminate it. Latest statistics show more than Sh25 billion was stolen from banks in cyber-related crimes in 2018, which is higher than 2017 when Sh21 billion was stolen. Some Sh14 billion was stolen in 2015 and Sh17 billion in 2016.