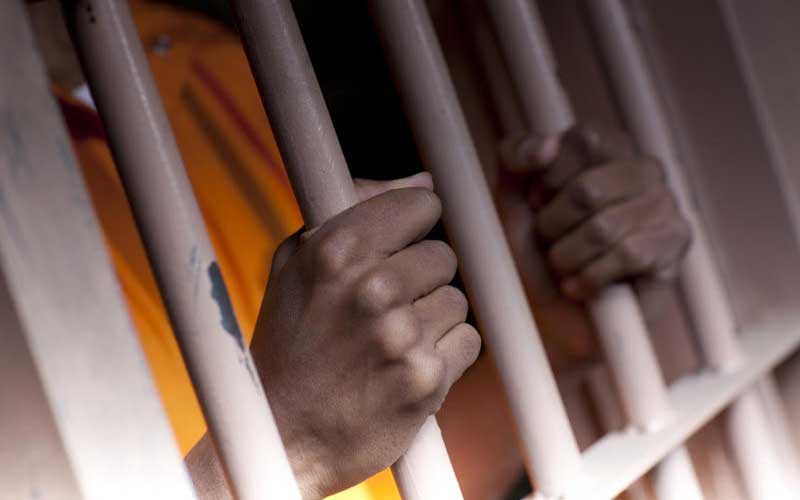 Every time the fortified metallic gates clang shut, they are supposed to confine an estimated 3,000 convicts and remandees in a world where all but the most fundamental freedoms are upheld.
But in this world, our investigations have established, convicted criminals and remand prisoners who dare to dream and have access to cash, can live like kings in self-contained cells kitted with satellite TV services and flush toilets.
Welcome to the contradictions of Kamiti Maximum Security Prison where some form of luxury is available to a few while thousands wallow in misery and want.
When he was hauled back from Britain to face charges of child trafficking in 2017, controversial televangelist, Gilbert Deya was shocked when he was locked up in the facility.
Read More
After his experience at the Woolworth Prison in West London while fighting extradition, what hit Deya at Kamiti was shocking.
One, he had to relieve himself in a bucket, in full view of other inmates, and empty it. When he appeared in court, he took a bucket he had been using in the cell as evidence.
"I was detained at the Punishment Block at Kamiti where some famous politicians such as Kenneth Matiba and Raila Odinga had been locked up. After my problems with the bucket, I wrote to the prison authorities and requested them to allow me install a flush toilet in my ward and they agreed," said Deya.
Besides installing the flush toilet in his ward, he had nine others put in the adjoining wards, giving Kamiti a feel of a luxury in jail, where prisoners could now answer the call of nature in dignity.
Today, Deya believes Kamiti, where he spent nine months until he was released on May 23, 2018, is better than prisons in Britain. Prisoners too have fond memories of his stay. "Deya also introduced DSTV in prison. This was unheard of but he somehow negotiated with the prison authorities until he was allowed a set," an inmate says.
The changes he pioneered, known as VIP, have cascaded to other wards. Although the famous former Vice President Moody Awori's reforms in 2003 had provided TVs for prisoners, they were all smashed up during a riot in 2008.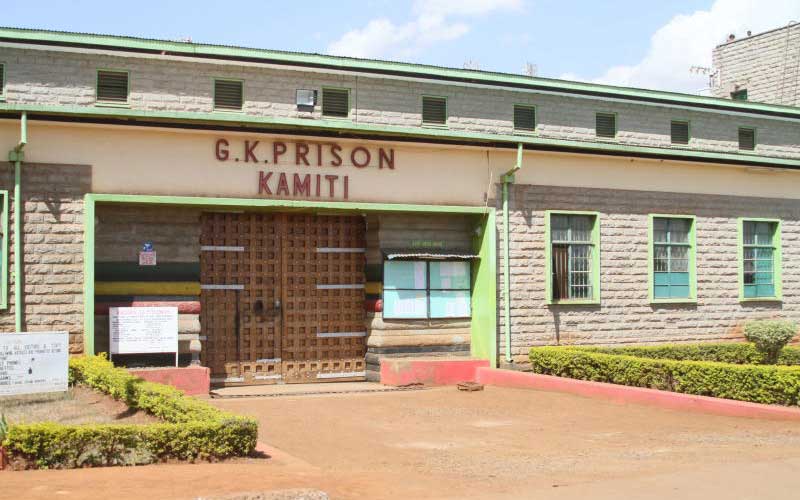 Varous wards
Our investigations found that there are at least 50 TV sets in Kamiti, which are distributed in the various wards. Block A, which has 10 wards has an equal number of TVs while block D has four sets followed by E with two, while F, G and isolation have one set each. In the wing where terror suspects are remanded, there is one TV.
At the VIP wing three former police officers, a hit man and a highly connected former court clerk are all serving life sentences and death for murder. They all enjoy the services of pay cable TV programmes.
However, in the other wards, the inmates have found alternatives.
"We have subscribed to a lower digital service TV where we pay about Sh1,000 a month. The accounts were opened by prisoners who are in Kamiti. I pay mine every month using mobile money transfer," says a prisoner.
The prisoners say some TV packages were preferred because they do not require satellite dishes but instead rely on aerials.
However, inside their cells, the inmates still have to contend with thin and tattered mattresses, which are shared by because of a serious shortage.
"Some inmates share mattresses because the prisons do not have enough. The same case applies to uniforms and sweaters where inmates have to pay for their own uniforms or walk around in rags," says an inmate. A prisoner on death row says, "It is normal for the bus to carry at least 120 inmates and prison officers. At times we are ferried to courts using leased lorries, which are equally uncomfortable.