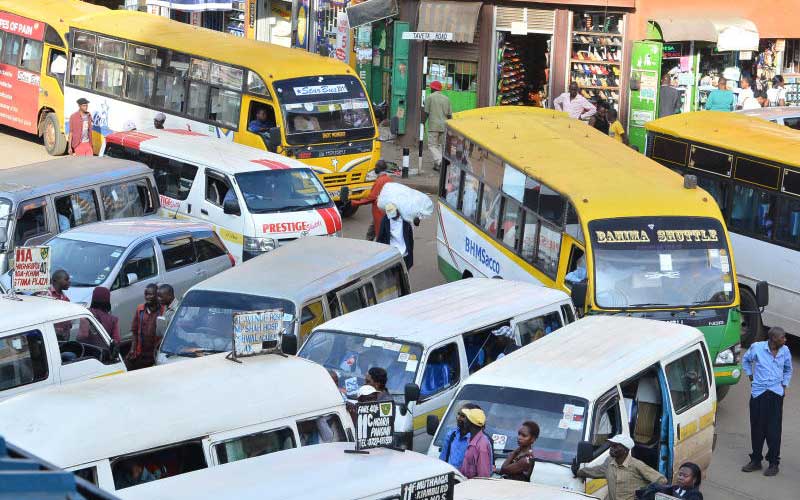 Public Service operators have defied a directive by City Hall to cease all operations on Tom Mboya Street.
A spot check by The Standard yesterday revealed that vehicles from various saccos were still picking and dropping passengers along the busy street albeit in orderly manner. Vehicles belonging to Eastleigh Sacco, Lopha Sacco and Metro Transporters just to name a few could be seen operating along the street.
County director parking services, Tom Tinega had announced that Tom Mboya Street was not gazetted to hold any matatu terminus. He warned that any Passenger Service Vehicle found operating on the street risks losing its license.
The communication was made in a memo by the parking services director addressed to the chief officer, security compliance and disaster management and dated March 22, 2019.
"The above directive must be followed to decongest the city roads. Failure to adhere to these directives will lead to withdrawal of operating license," wrote Mr Tinega.
Vehicles affected include those plying the route from CBD to Eastleigh, Kiambu road, Kikuyu and Thika road.
According to the memo, all terminus allotment letters given to individual matatu Saccos in the City have also been cancelled.
Additionally, all matatus operating on the same route will be expected to share a single terminus, with each terminus being allowed only two matatus per Sacco.
"Use of termini as holding grounds will not be tolerated and all matatu Saccos are advised to have alternative sites as holding grounds," stated the memo that was copied to Governor Mike Sonko, the county secretary and chief officer-roads and transport. The directive came after revelations of irregular allocation of matatu termini by cartels leading to blocking of entry and exit points.
The county transport committee last week heard that the cartel has been extorting matatu Saccos by purporting to allocate them spaces already occupied by other matatus. Matatu owners Association chairman Simon Kimutai told the committee that the cartel was extorting as much as Sh1 million from the Saccos leading to double-parking and conflicts between matatu operators.