Who is Hillary Mutyambai, the Inspector General nominee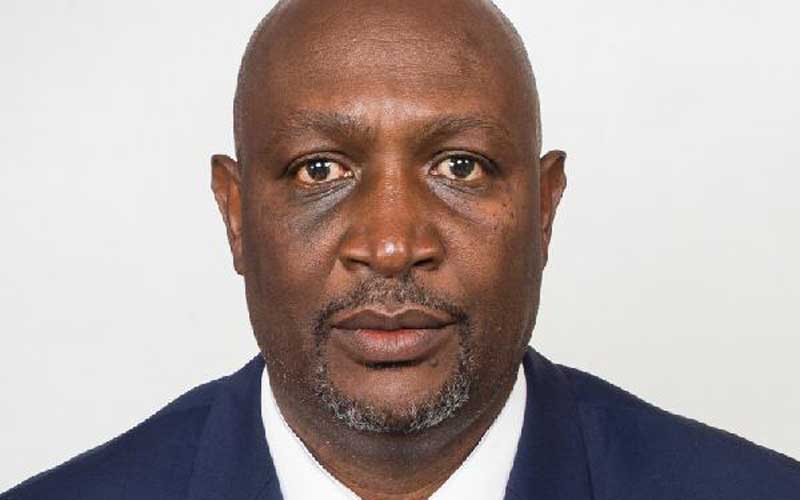 In December 2014 the first Inspector General of Police under the 2010 Constitution, David Kimaiyo, resigned.
His resignation came hours after terrorists attacked a quarry in Mandera and killed 36 Kenyans who were asleep in tents. Kimaiyo's critics described his two-year tenure as inept and clumsy.
For some reason Jubilee administration had a clause in the National Police Service Act changed striping the National Police Service Commission of the authority to appoint the IG.
The powers were transferred to the President.
President Uhuru Kenyatta appointed Joseph Kipchirchir Boinnet to succeed Kimaiyo.
Boinnet, a career spy-turned-cop was sworn in on March 11, 2015, to rein in on terror attacks that had gripped the country. On Monday 11, 2019, his four-year term ended.
Exit Boinnet, enter Hillary Nzioki Mutyambai – another spy tasked to clean the police force.
He joins Director of Public Prosecutions (DPP) Noordin Haji and Ethics and Anti-Corruption Commission (EACC) CEO Twalib Mbarak in the list of NIS men appointed to lead key institutions during Uhuru's tenure.
President Uhuru Kenyatta announced Mutyambai's appointment yesterday through Executive Order number 4 of 2019.
So who is this little-known top spy Hillary Nzioki Mutyambai?
Born in 1964, Mutyambai holds a Bachelor's degree from the University of Nairobi and a Master of Arts degree in National Security Policy from the Australian National University.
In the police service, he began as a junior officer in 1991 moving to the rank of Superintendent of Police and later joined Directorate of Security Intelligence in 1998.
He rose to become the Deputy Director in charge of Counter-Terrorism in the National Intelligence Service – a position he held before his nomination as IG.
He has also served as Coast regional NIS boss and was at one time a political attaché at the Kenya High Commission in Kampala, Uganda.
He also has special training on counter-terrorism and advanced security from the US and Operational Management learned in the United Kingdom and Policing, Intelligence and Counter Terrorism from Israel.
Reforms
Mutyambai will be vetted by the National Assembly's security committee, and if okayed, take over the reins at Jogoo House.
He will be in charge of the 100,000 personnel in the Kenya Police Service (KPS) Administration Police Service, Directorate of Criminal Investigations and General Service Unit.
Many will be expecting him to sweep clean a police service that is still riddled with corruption, lethargy and hostility to the public and extrajudicial killings.
He will also oversee 24,000 APS joining the Kenya Police and the adoption of a new uniform for more than 65,000 officers among other reforms initiated by his predecessor.
His appointment happens at a time when the government has waged war on corruption with some politicians accusing it of "weaponising" the anti-graft crusade.