Why Nairobi's Railway Club tenants have been evicted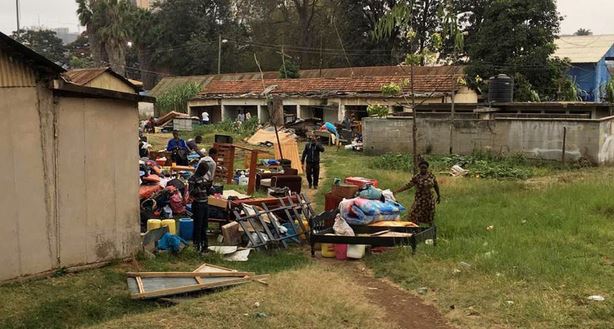 Tenants at the Nairobi Railway Club were evicted from their houses on Wednesday morning in a row over rent collection.
The debt which was running into millions of shillings saw armed police officers man the main entrance of the club as the eviction process took place.
Speaking to Journalists, Chairman of the Kenya Railways retirees, Mr Johnson Miano said the tenants had not been using the right channel to pay rent.
"The property is owned by Kenya Railways pensioners who have leased it out to several tenants, however, the occupants have been paying rent to certain individuals at Kenya Railways instead of the association," Mr. Miano said.
Mr Miano went on to explain how the Kenya Railways Retirees association has been losing over Sh2 million every month as a result of the unscrupulous rent deals which has prompted them to sue the club's management.
The Kenya Railways Club is a social and sports complex that hosts a restaurant, bar and swimming pool facility that is open to the general public.