Two Kenya Airways aircraft collide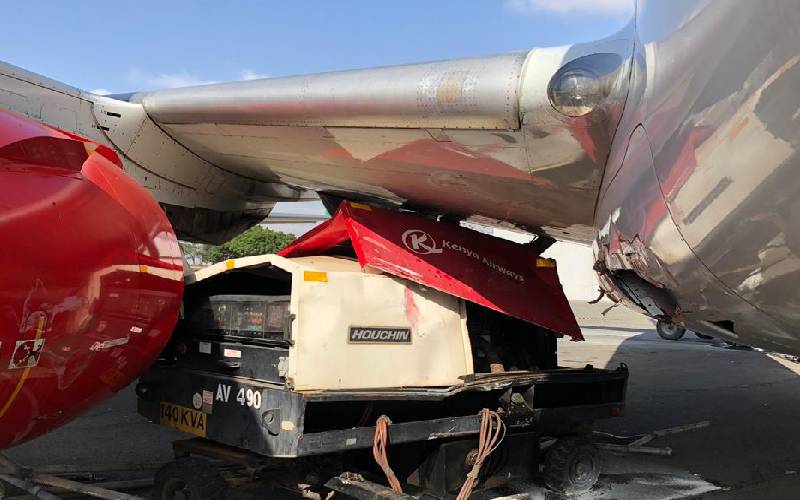 Kenya Airways has confirmed an incident in which two of its aircraft Embraer 190 collided.
No injuries were reported.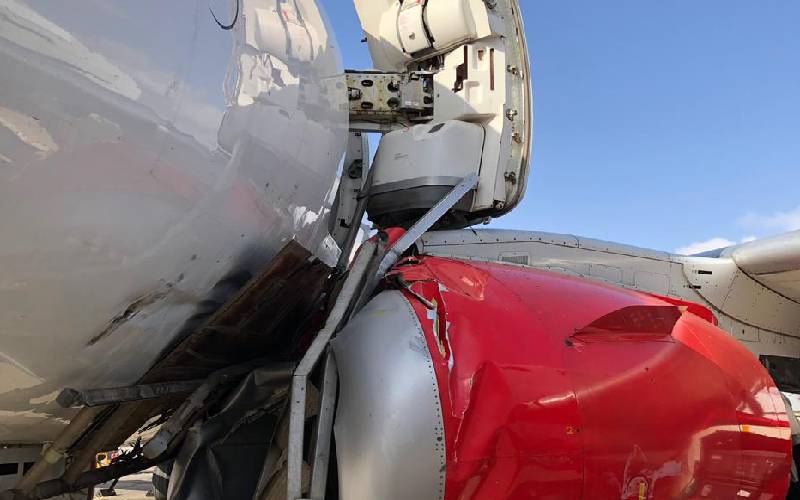 KQ also clarified that the planes involved were scheduled to return to service in a few days, meaning operations will not be disrupted.
The incident occurred during a technical engine maintenance check at the hangar.
It caused movement of one of the aircraft which led to the impact as shown below.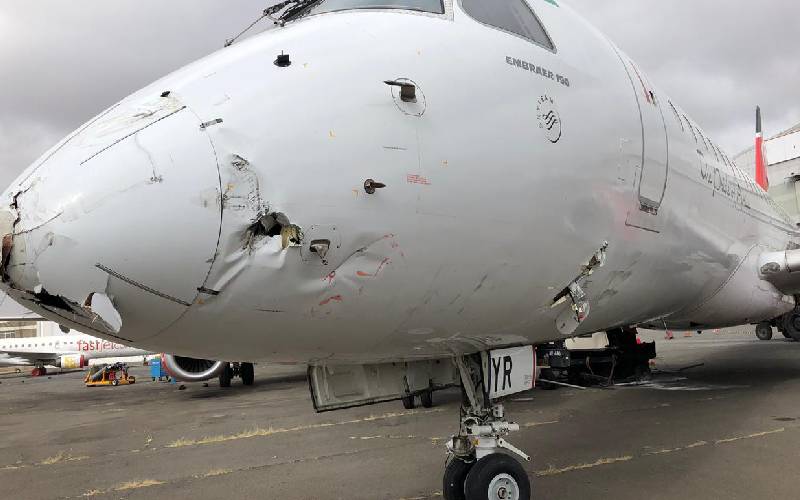 Kenya Airways has clarified that both planes were not in operations at the time of the collision, therefore no casualties were reported.
"The airline can confirm that there are no injuries reported to any of its maintenance personnel," said the statement.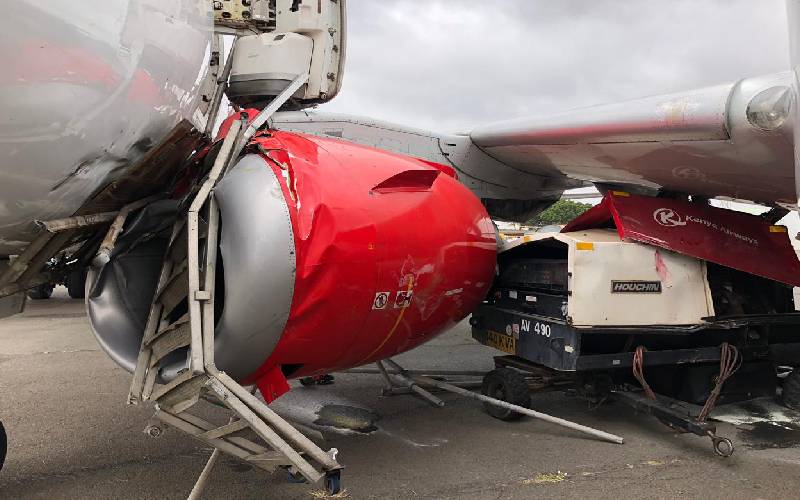 The two aircraft involved in the incident got substantial damage and have been withdrawn from service and investigations launched.
In such occurrences, the Kenya Civil Aviation Authority and KQ safety teams are required by law to investigate and issue a report.