Court frees eight former Nairobi county officials on bond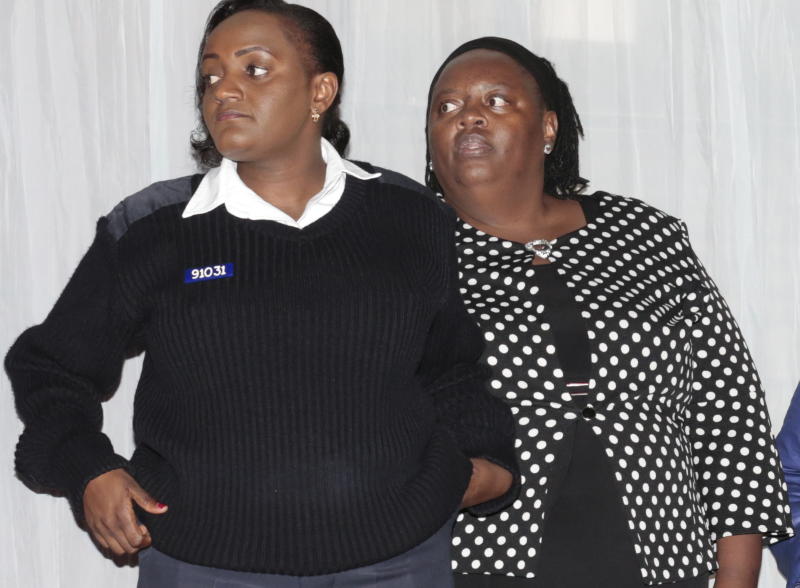 Eight former Nairobi County officials have been released on Sh5 million bond each with a surety of Sh3 million.
The eight; Lilian Wanjiru Ndegwa, Jimmy Mutuku, Gregory Mwakanongo, Stephen Ogago, Luke Gatimu, Morris Ochieng, John Githua and Grace Githua had been charged alongside former Nairobi Governor Evans Kidero for a conspiracy to defraud the Nairobi County government of Sh213 million.
The accused had defied court orders after they failed to appear last week on Thursday where they were expected to take plea.
Appearing before Senior Principal Magistrate Lawrence Mugambi, the officials' character was further questioned when they failed to adhere to EACC summons last week and the Investigating officer could not trace them.
"The manner in which they conducted themselves has raised suspicions as to whether they are committed to presenting themselves in court. If indeed the investigating officer could not find them at their residential homes or trace them on their mobile phones, where were they?" said Mugambi.
The Senior Principal Magistrate ordered that the accused's attendance in court should be guaranteed by another person that could trace their whereabouts.
The eight accused, were asked to pay a bond of Sh5 Million or a surety of Sh3 million each. They were further ordered to submit their passports to the court and ordered not to interfere with the witnesses.
One of the defense team lawyers Ochieng' Oduor, argued that there was no communication of the order to appear before court and as such the accused could not be blamed for failing to appear.
"The lack of this communication of the order should not deprave them of their right to a cash bail alternative," argued Oduor.
They faced a total of 31 charges ranging from abuse of office, fraudulent acquisition of public property, dealing with stolen public funds, receiving kickbacks and failure to pay taxes.
In the first count, they were charged with conspiracy to commit an offence of corruption leading to the loss of Sh213 million at the Nairobi City County.
"On diverse dates between January 16, 2014, and January 25, 2016 at Nairobi City County, jointly conspired to commit a fraud leading to loss of public funds in the sum of Sh213, 327,300 for services not rendered," read part of the charge sheet.
Ms Wanjiru, former county secretary, Mr Kiamba former chief finance officer, and Mr Mwakanogo, former county chief executive in charge of finance and economic planning, are said to have used their offices to confer benefits to various companies for services not rendered.
According to the charge sheet, they paid over Sh80 million to Ngurumani Traders Limited in unclear circumstances.