Detectives probe forgery theory in Sh2 billion city land dispute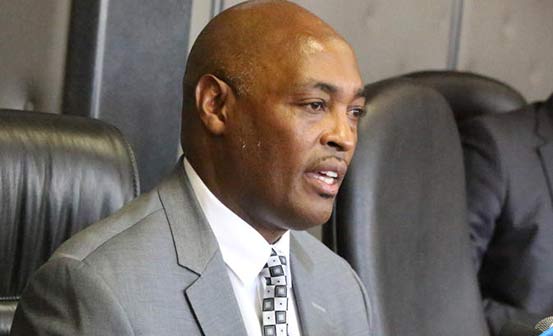 City detectives are investigating possible forgery of documents relating to a prime land in Nairobi's Lavington estate.
The Sh2 billion land is at the centre of a protracted court battle and has been the source of a dramatic chase involving the family of former Cabinet minister Mbiyu Koinange, a city company and a bank.
The Directorate of Criminal Investigations Director Ndegwa Muhoro told The Standard on Sunday that a case of forgery of key documents has already been established.
The land originally belonged to the Catholic Holy Ghost Fathers but was later sub-divided and allocated to various entities, including Muthangari Police Station. The controversy has also sucked in the Nairobi County Government.
Koinange was allocated seven acres under Land Reference (LR) number 6863/75 with a deed plan 91751. Deed plan is a crucial land ownership document which is the basis upon which title deeds are created. It contains such details as the location and acreage of the land.
According to detectives, the government recalled the deed plan in 1971 and replaced it with a different LR number 91752. The purpose for the change was to allow the State create public amenities, which included roads and to allow access to St Austin Road, currently known as James Gichuru road. As a consequence, two new roads giving access to Muthangari Police Station and James Gichuru Road were created. One such road is current Kabasirian Road. After the alienation, the land that had been allocated to Koinange dropped from 7 to 3.5 acres.
Busy roads
Similarly, another 0.1003 hectares was alienated from the seven acre piece of land and allocated to Muthangari Police station as a parking lot. But controversy exploded when the County Government of Nairobi placed a caveat emptor warning that the land, as claimed by Nairobi House Limited, did not exist.
"Take note that the above described property LR number 6863/75 does not exist in the area mentioned since the area now includes busy Nairobi City County roads, one being Kabasarian Avenue. There is no piece of land comprising seven acres available within that location as indicated in the notice referred to. County government records indicate a sub-division carried out in the early 1970s which excised to major roads, in the area and that the only property known as LR No 209/7577 is privately owned," read part of the caveat emptor.
DPP Keriako Tobiko directed Muhoro to commence investigations into the matter. Nairobi House Limited objected and filed a miscellaneous civil application number 320 of 2015, opposing the said investigations. According to court documents in the matter heard before High Court Judge George Odunga, it turned out that a company known as Transroad (K) Limited had borrowed from Diamond Trust Bank Limited Sh115 million and another Sh116 million and the land was offered by Nairobi House Limited as security to the bank. Nairobi House Limited had given out the title on behalf of Transroad (K) Limited.
Interestingly, according to court papers, Commissioner of Lands JR Njenga, who is alleged to have signed the title the bank is holding, denied ever signing it. Njenga called for an investigation to establish how the signature ended up on the title yet he didn't append it himself.
Public amenities
Njenga further said LR 6863/75 ceased to exists on record after LR No 209/7577 was created specifically to accommodate public amenities such as roads, thereby reducing the original acreage from 3.14 hectares to the current 1.0 hectares.
Registrar of Titles George Gachihi told the court the deed plan no 91751 for LR 6863/75 is shown as 'transfer and surrender' and therefore the plan was not eligible to register any kind of title. Judge Odunga, however, dismissed Nairobi House Limited's application and allowed detectives to proceed with investigations.
Government's long running headache of manning road toll stations
This, he argued, would help the Government raise money to maintain and repair roads. The MP, named by the Kenya National Assembly Official Record (Hansard) as S M Kivuitu, noted that Kenyans who own cars were people of means and were making money travelling on the roads and hence should chip in the repair.