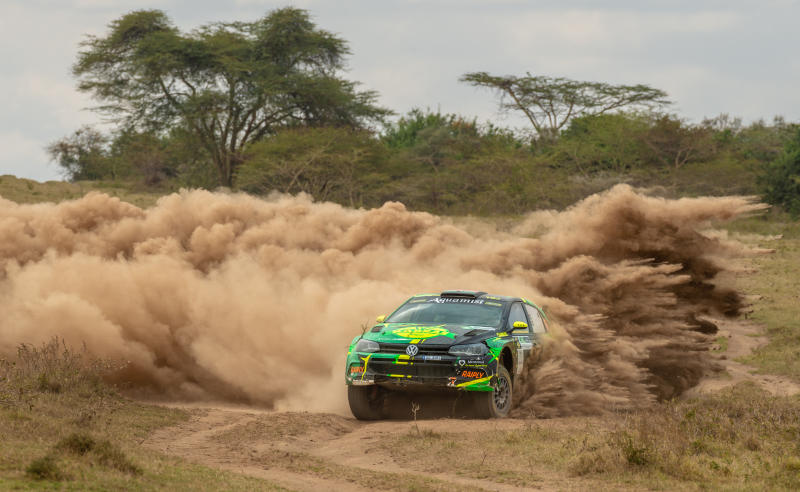 With the sixth leg of the 2022 World Rally Championships (WRC) series, the Safari Rally, set to go down next weekend, one promising competitor will be missing in action.
Tejveer Rai, former two-time Kenya National Rally Championships Division Two champion will not be taking part in the historic rally.
Tejveer, fondly referred to as Tej by his peers, crashed out of the global showpiece last season in Kedong, which was one of the competitive stages.
The Kabras Racing Team ace went flat out before his VW GTI Polo car nose-dived, spiraling into a series of roll-overs before coming to a halt, injuring Tejveer and his navigator, Gareth Dawe.
The University of London alumnus was airlifted to Nairobi for treatment before being flown abroad for further medical care.
Tej was gunning for glory in the WRC after he finished second in the Equator Rally leg of the African Rally Championships, which acted as a dry run for the return of Safari Rally.
Tej's father, Jaswant Rai, is among some of the key pillars who fought for the inclusion of the Safari Rally into the WRC calendar last season after a 19-year hiatus.
Efforts to reach the family on Tej's progress after the crash have been futile.
Tej's older brother Onkar of Menengai Oils Team will also miss out on the WRC Safari Rally.
In order to reinforce safety of the drivers in this year's championships, the Safari Rally organisers have deployed 114 fully equipped ambulances together with 228 medical personnel, courtesy of Red Cross Society's wing, the Emergency Plus Medical Services (E-Plus).
The E-Plus ambulances and medical staff will be deployed in all the 19 stages of the rally course covering 363km in total.
"Our ambulances and crew will form part of a larger medical team consisting of doctors, paramedics, Emergency Medical Technicians, air evacuation teams (helicopters) and a Chief Medical Officer," E-Plus representative Felix Musila told Standard Sports.
"We will be participating in the WRC for the third year as we offer standby ambulance services," Musila said.
Musila added that the ambulance crew have undergone extensive training to enhance their skills ahead of the Safari Rally.
"Some of the areas covered in their training include vehicle extrication of victims, emergency vehicle operations and ground evacuations."
"The teams have also had sessions to familiarise themselves with the safety master plan and rally safety book, which are key aspects of the Safari Rally."
"With a fleet of 128 fully equipped ambulances, a crew of 289 paramedics and a 24-hour fully Digitised Dispatch Centre, we believe we have cemented our position as the market leader in the provision of professional advanced pre-hospital medical care and ambulance services in Kenya and in the region," he added.