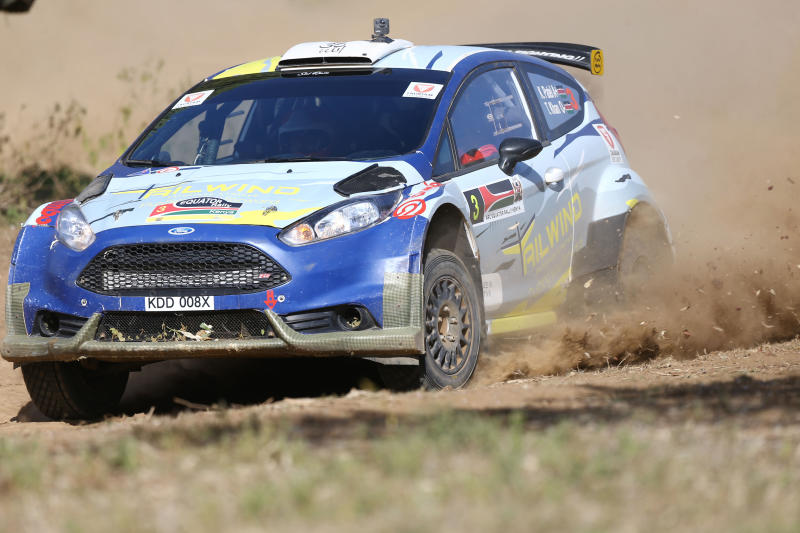 Kenya National Rally Championships (KNRC) leader Karan Patel and Mcrae Kimathi are the highest ranked Kenyan drivers in the Uganda Pearl Rally that took place in the districts of Mukono and Bukwe over the weekend.
Patel, who was co-driven by long timer ally Tauseef Khan in a Ford Fiesta R5, finished ninth behind Kimathi, who finished eighth while being co-driven by Mwangi Kioni.
Kimathi clocked two hours 12 min 17.00secs ahead of Patel, who timed at 2 hours 19mins 41.73secs.
Kimathi, who is Kenya's WRC3 and Junior WRC contender, was the top placed Kenyan in an extremely muddy and slippery rally.
While driving a Ford Fiesta Rally 3 and navigated by Kioni, Kimathi, who is seeking to defend the ARC Junior title he won during the Rwanda Mountain Gorilla Rally 2022, was using the Pearl Rally to prepare for the upcoming WRC Rally Portugal.
Patel was among Kenyan drivers who suffered gremlins in treacherous conditions but rejoined the rally as per the 'Super Rally' rule on Sunday morning to settle for ninth place.
The Super Rally rule allows drivers to rejoin the rally with a penalty after retiring on the first day and after fixing their damages in time.
Patel, who is fighting for a maiden career FIA ARC title this year, salvaged a few points after a disappointing Day One experience that landed his Ford Fiesta into a ditch.
"It was a lesson for me. I need to drive a lot more on slippery surfaces," he said.
Hamza Anwar crashed out in the second leg.