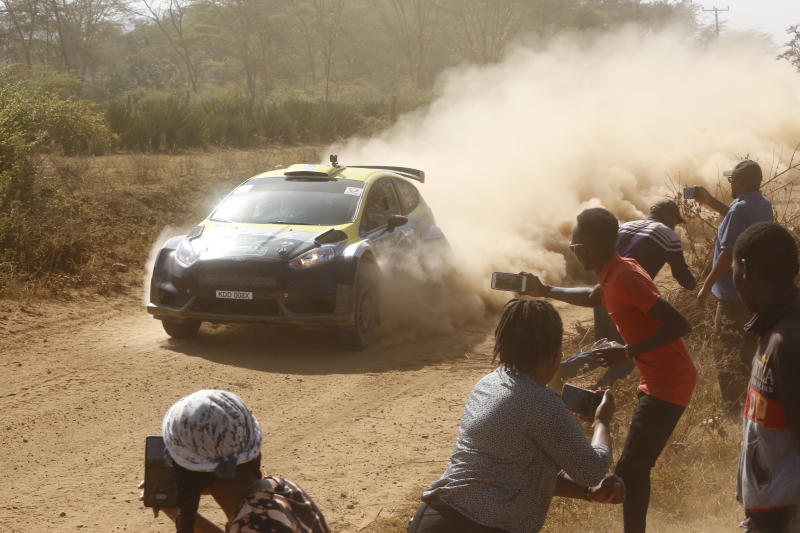 After starting off the ramp first, experienced Karan Patel easily strolled to his second Kenya National Rally Championships (KNRC) victory after winning the Nakuru Rally, which ended at Mogotio Cultural Centre on Saturday.
Patel, who was co-driven by Tauseef Khan, clocked 2hours 21min 27seconds to beat a field of 11 machines that started one of the roughest rally under scotching sun and dusty conditions.
Coming second was Jasmeet Chana co-driven by Ravi Chana in a Mitsubishi Evolution 10 who clocked 2hours 7mins and 17secs while Hussein Malik finished third.
Immediately after picking the top prize, Khan poked his champagne amid ululations from his fans.
"The next thing on-line is to win the KNRC championships after scooping the Nakuru/Mogotio title. This consistency has to continue for us to emerge victorious at the end of the season," Patel told Standard Sports.
On the way forward, he said: "My victory has inspired me towards the ARC championships and that is my next focus in the race for top honours."
On winning the Nakuru leg without the participation of top drivers like KNRC champion Carl 'Flash' Tundo and East Africa Classics Safari Champion Baldev Chager, he said: "Missing the top names did not mean they are unbeatable." [Ben Ahenda]