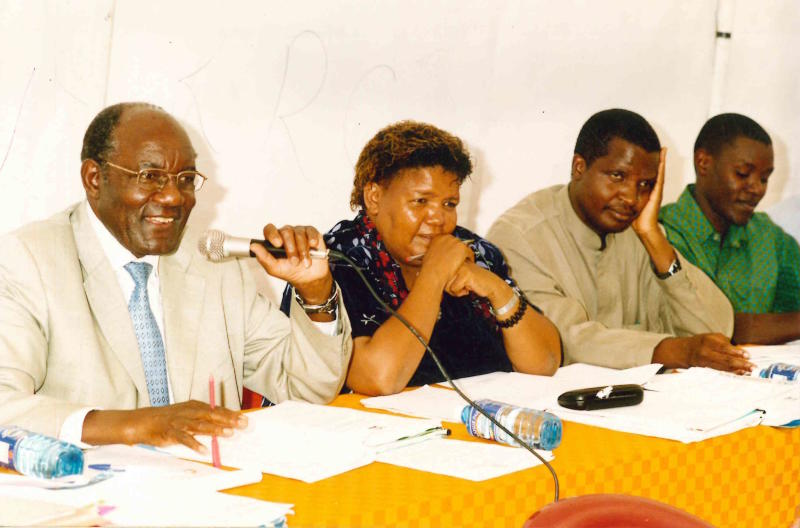 According to Moi Cabinets, a publication by the Kenya Year Book Editorial Board and which The Standard is serialising, a former rebel got to know of his elevation to the Cabinet under very interesting circumstances.
One Monday, while on a bus travelling from Kisumu to Nairobi, Karachuonyo Member of Parliament Paul Adhu Awiti was woken from his midday nap by a fellow passenger and informed that President Moi had just named him as a minister in a mini-Cabinet reshuffle. And just like that, the soft-spoken MP arrived in Nairobi that evening and was immediately escorted to an official Government limousine, complete with driver and bodyguard, and driven to his humble residence.
Even after receiving the best news of his political life, Awiti remained calm in his bus seat until he arrived in Nairobi. It was as if nothing had happened. Such was the simplicity that defined the life of a man who lived a chequered political life for close to three decades. During his one term as Karachuonyo MP, Awiti lived in a rented house in Nairobi and travelled by bus every weekend to be with his constituents in Karachuonyo, and with his wife and children in Kisumu.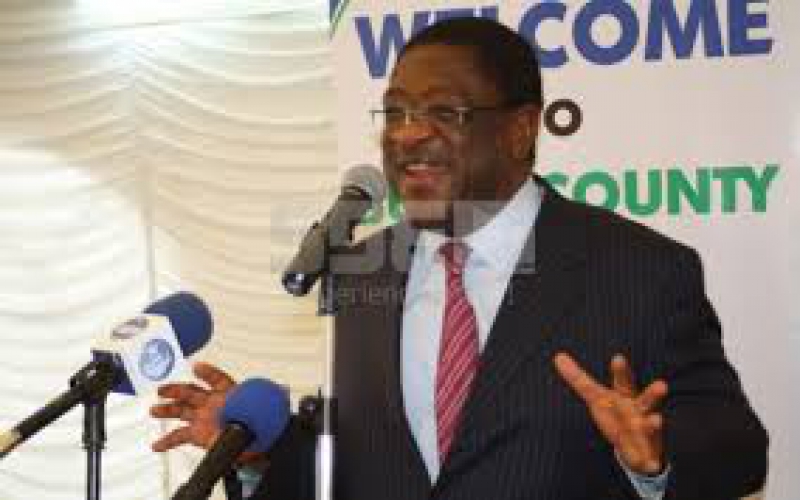 AMOS WAKO: Smiling Attorney General who advised two poresidents
Attorney General Amos Wako was known as the 'Smiling AG' – a character trait that would become an asset; whereas most Kenyans believed he might not last in the Moi regime, he went on until the last day of Moi's tenure, 31 December 2002, and also served in President Mwai Kibaki's government.
Under Moi, Wako will be remembered as a reformist who drafted both good and bad laws. A case in point was an election bill ahead of the 1992 General Election. Using the powers given to him by law, empowering the AG to correct lexicon errors in an Act passed by Parliament to clarify meaning or even alter a law, Wako changed the bill from reading "not less than" to read "not more than".
The significance of this slight alteration was astronomical. The initial clause was meant to bind the President to give notice of not less than 21 days for elections to be held. With Wako's alteration leading to the "not more than" requirement, Moi could give as few as seven days' notice. Opposition parties went to court and succeeded in getting the original clause re-inserted in the bill before it could be signed into law.
Nevertheless, Wako handled the Government's local and international legal matters with finesse, negotiating treaties and financial agreements meticulously. It was under Wako that the sharing out of assets belonging to the original three East African Community (EAC) countries (Kenya, Uganda and Tanzania) was successfully concluded by an international arbitrator in Geneva after the bloc had collapsed in 1977. It was also under Wako that a new treaty setting up the expanded EAC, which today includes Kenya, Uganda, Tanzania, Burundi, Rwanda and South Sudan, was negotiated and signed.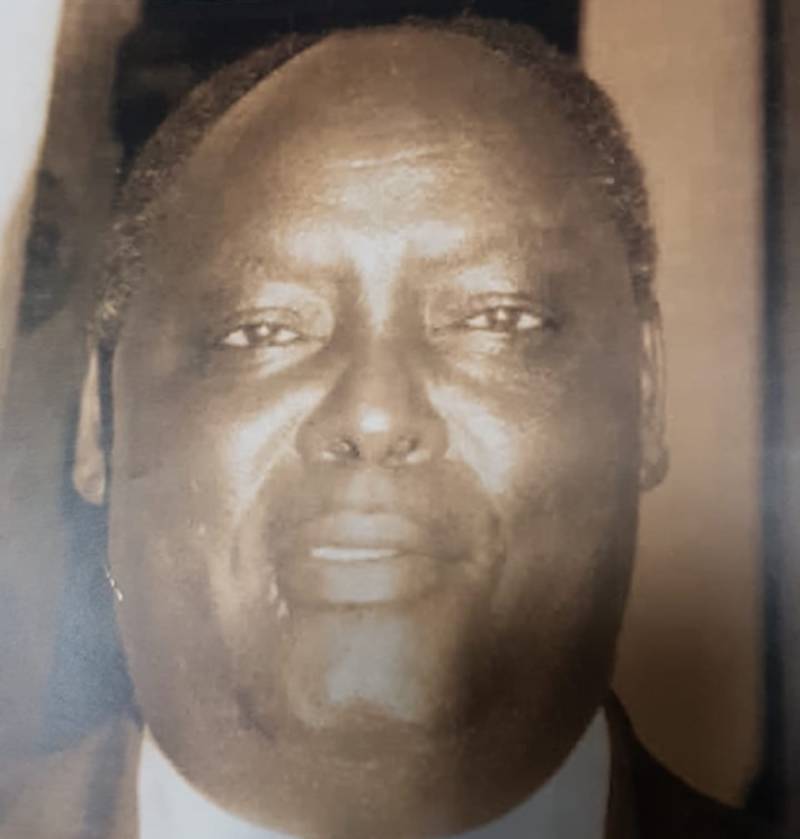 ANDREW KIPTOON: Outspoken, honest and dedicated
MPs from both sides of Parliament described Andrew Kiptoon as open and transparent on national issues, and said he was a moderate and likeable member of the Moi Cabinet. He is said to have differed with Moi and those close to him on several occasions for persistently demanding prudent management of Kenya's economy and independence for ministers to discharge their mandate.
The bold maverick once challenged the President in Parliament to declare whether he was retiring after 2002 because of the uncertainty of the economy. He said the prevailing atmosphere was discouraging local and foreign investments. Opposition MPs, who described him as an anti-corruption crusader, urged the World Bank and International Monetary Fund, who were at the time withholding funds to Kenya citing runaway graft and poor governance, to continue doing so when Kiptoon was eventually sacked. Some said he had invited his sacking by clinging to the 'Mr Clean' tag in the midst of looters. He left the Cabinet without any scandals attached to his name.
As the Minister for Roads, Kiptoon was said to be conversant with the state of all roads in the country and regretted that he was sacked before he fixed the ones in his constituency. He was one of the people who suggested that the six million-year-old skeleton discovered in Baringo North Constituency be given the name Arrorin Tugenensis. The former minister came from the Arror sub-tribe of the Tugen community, hence the name he proposed for the fossil find.
-Moi Cabinets is published in two volumes by the Kenya Yearbook Editorial Board