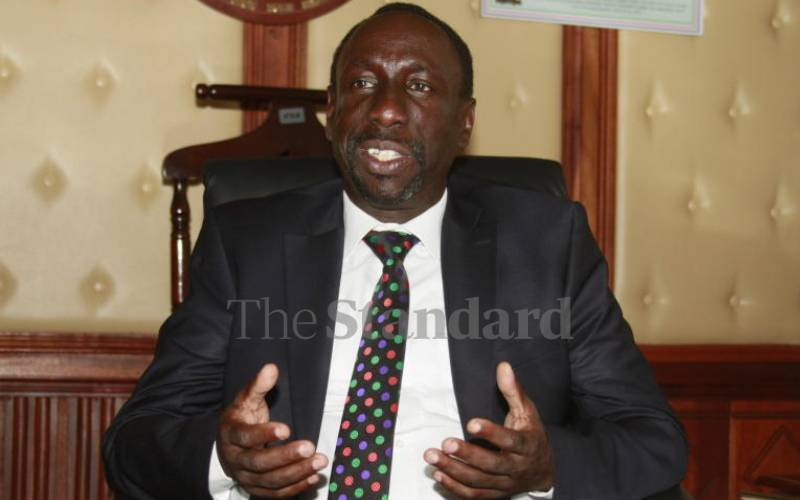 National Assembly deputy speaker Moses Cheboi is facing a stiff challenge as he seeks to defend his Kuresoi North parliamentary seat against three candidates in the August 9 polls.
Cheboi is vying as an independent candidate after he lost the United Democratic Alliance (UDA) ticket to Sirikwa ward representative Alfred Mutai.
Other candidates cleared for the race are Joel Ayieni of Jubilee Party and Joyce Sang of Amani National Congress (ANC).
Vying as an independent candidate in a constituency regarded as a UDA stronghold is a long shot for Cheboi.
The MP has served three terms, having been first elected to Parliament in 2002 on a Kanu ticket. In 2013, he ran on a United Republican Party (URP) ticket and in 2017 Jubilee Party.
The speaker is confident that he will win, saying that his record speaks for itself.
"I believe I delivered most of the promises I made to the people of Kuresoi North. My record will greatly inform how the people will vote in the August 9 elections," said Cheboi.
The legislator said it was because of his performance and experience that he was made deputy speaker.
"My work has been visible beyond Kuresoi North, especially on matters education, security and rural electrification. We have a few areas that need to be addressed and I am up to the task," said Cheboi.
He blamed the UDA party for his loss at the nominations, which he described as shambolic and predetermined by people who wanted him out of the way.
"The nominations were skewed in support of a particular candidate. The number of votes cast at certain polling stations do not add up. They may have rigged the nominations, but won't succeed in the same tricks in a national election," he said.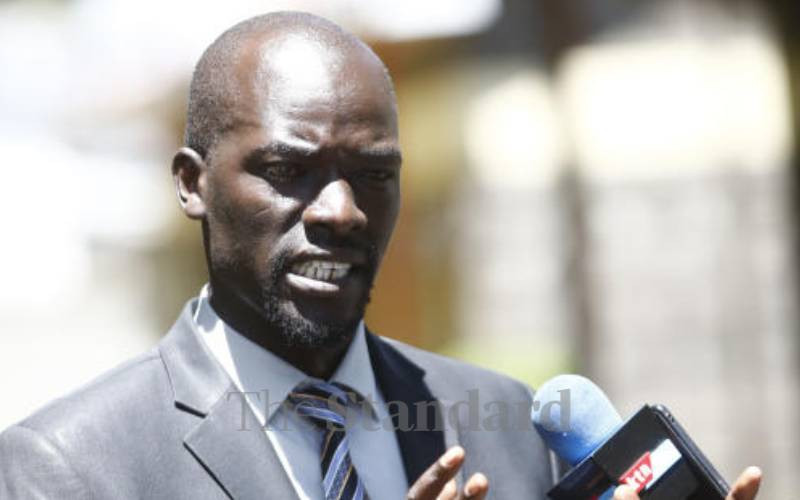 However, Mutai dismissed claims that he clinched the UDA ticket through rigging, saying he was the people's choice.
"There was nothing like rigging in our nominations. That is now behind us. Let us talk of the coming polls. The same people who nominated me will still vote for me," said Mutai.
He exuded confidence that his performance in Sirikwa Ward had endeared him to people across the constituency.
"I have proven my capabilities at the ward level. There are many gaps in development that need national government attention which those who have been there failed to lobby for," said Mutai.
He added that the constituency was a UDA stronghold and that his competitors stand no chance to change the ideologies the locals already believe in.
"We can't continue with the same leaders who have failed to deliver and expect them do things differently after ten years. They should pave the way," said Mutai.
He said the constituency had been marginalised in the county, citing infrastructure as one of his main agenda for the constituents.
"Kuresoi North is the only constituency that has no kilometre of tarmac road. There has been promise after promise every electioneering period but nothing has been forthcoming," said Mutai.
Ayieni who is flying the Jubilee Party flag said it was time to change the leadership of the area, noting that there has not been fair distribution of resources.
"Development projects have been distributed unfairly in the constituency over the years. We need to change the leadership to ensure all the four wards get equal share of resources," said Ayieni.
He explained that if elected, his focus will be on education, rural electrification and water provision which he said remain the major challenges for the constituents.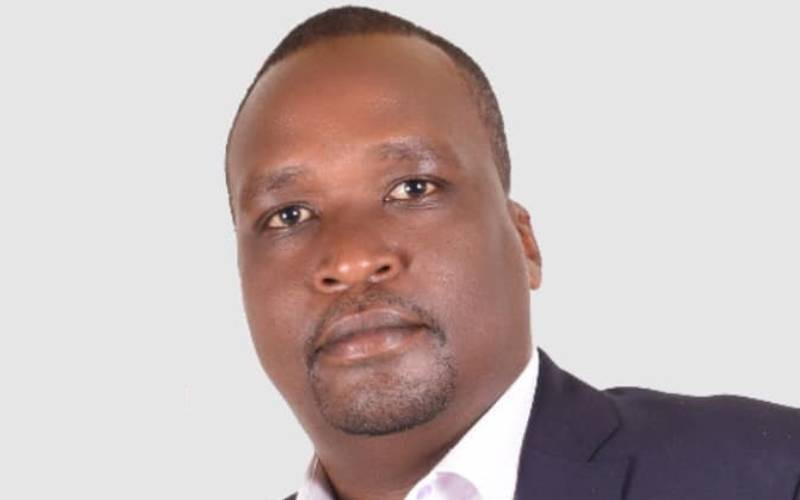 "The constituency has been receiving resources equal to other areas but the current and previous leadership have little to show for what they did with them," he added.
Coming from a community that controls a minority of votes in the area, Ayieni said that this will not affect his candidature.
"The people of Kuresoi have risen beyond tribal politics. They will buy practical ideas that I have and my commitment to serve them without discrimination," said Ayieni.
Ayieni explained that once elected, he would lobby for better roads, saying that farmers were struggling to get their produce to the market because of poor infrastructure.
"It is unfortunate that farmers have had to shoulder the burden of bad roads. I shall work closely with the county government to ensure we tarmac major roads," said Ayieni.
He added that a sizeable population in the constituency was living in poverty due to lack of information on government opportunities capable of changing their lives.
"Those in leadership have been economical with information on how the people can access special government funding for youth, women and special groups. Being an agricultural area, such funding can be instrumental in developing agribusiness," said Ayieni.
Efforts to reach Ms Sang were futile.