Sunday Magazine
Biological hazards pose a health risk to workers in settings such as research institutes, laboratories and hospitals.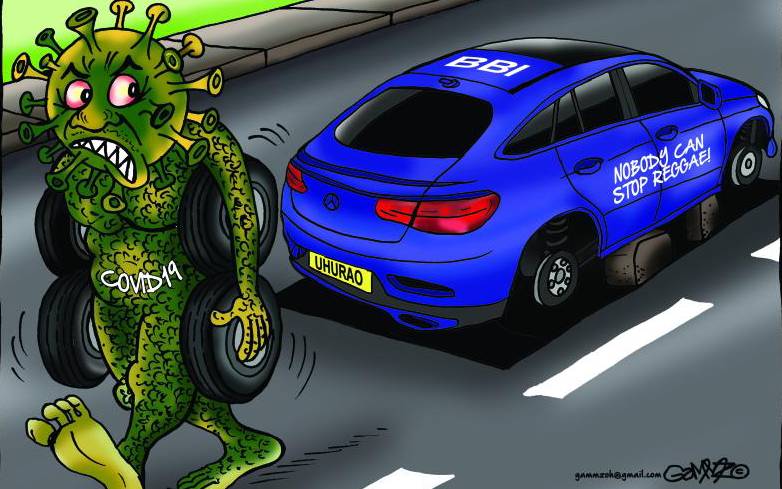 Biological hazards pose a health risk to workers in settings such as research institutes, laboratories, and hospitals. However, emerging pathogens call for enhanced risk assessment and effective strategies for preventing and mitigating their effects. There have been several movie and series productions in the film industry that highlight the world's preparedness in the face of new and unpredictable biological threats. The films may all be fiction, and oh so entertaining; but really, how are our workplaces prepared to deal with biological threats? We may attend workshops on how to effectively respond when the workplace is under attack, how to use exit roots to our advantage or pay attention to smoke and forced entry alarms. This only applies to physical threats. Biological threats are on a whole new level. They are both frightening and dangerous.
SEE ALSO: Kisumu health workers to down tools
How bad can biological threats get? The new coronavirus (also known as Covid-19) has quickly evolved from a local epidemic in mainland China to a global pandemic. The outbreak has exposed the gaps that exist in our workplaces with regard to responding to biological threats. It is unfortunate that in some workspaces, there are no clear-cut means of responding to threats of such magnitude. The unpredictable nature of biological events means that they are handled on a case-by-case basis. The importance of only responding to accurate and verified information cannot be overemphasized. Dr Li Wenliang — may he RIP — died of the Covid-19 after sounding an alarm about the disease.
SEE ALSO: Mvurya: 6,000 have lost hotel jobs
He sent a warning to colleagues to wear protective gear to prevent infection from numerous patients who exhibited symptoms similar to SARS. It is unfortunate that he succumbed to the illness. How would you react if you found yourself among the people who have to caution co-workers against a possible biological threat? Are there proper and reliable channels of communication you can use to pass the word of caution without being victimised? Bear in mind that a biological threat swept under the carpet could eventually put you and your loved ones at risk. Clear procedures
SEE ALSO: Covid-19 'could be killed by a handheld UV light device', scientists say
If you are a manager, in case of an emergency, where do your juniors go-to for communication and way forward? Thanks to technology, a global health threat will see the World Health Organisation put up situational reports from time to time, depending on the severity. Your office should follow their up-to-date advice on the status of the threat. In case an employee was on official duty in a foreign country largely affected by the health event, is there a policy in place to take care of their interests? Labour relations considerations should be adhered to in order to determine whether special provisions will be made in the event of disruption of business operations in the affected area. Depending on the nature and the extent of the biological disaster, your company may have to close shop.
SEE ALSO: Anti-graft body lauds Kenya's Covid-19 fight, urges for economic stimulus plan
How will shutting up operations affect your business and employees? Has your business evolved enough to be productive even when workers continue to work remotely? Remote functioning does not apply to all areas of work and that could mean huge losses if shutting down would the best and right thing to do. It is fundamental that companies plan for their employees during health emergencies. Health disasters can potentially affect the safety and health of their staff and their ability to run the business. Global impact A global health event would have an impact on the global economy. Travel bans, slowed manufacturing, cancellation of key global events, a drop in tourism and foreign exchange would mean a drop in revenue for the respective sectors.
SEE ALSO: Covid-19: 72 more people test positive, tally jumps to 2,093
However, the pharmaceutical, communication and household consumables sectors would record an increase in work output and revenue. A speedy and effective containment of a health disaster is a collaborative effort and would ensure that the global economy would not plummet. However, the ripple effects of such an issue would be evident in restructuring supply chain models. Kenya is a strategic regional hub for investment and it is expected that such biological threats of global magnitude would make the country feel the pinch. What investors would aim for is coming up with a robust mitigation plan to cushion the Kenyan market from adverse effects.