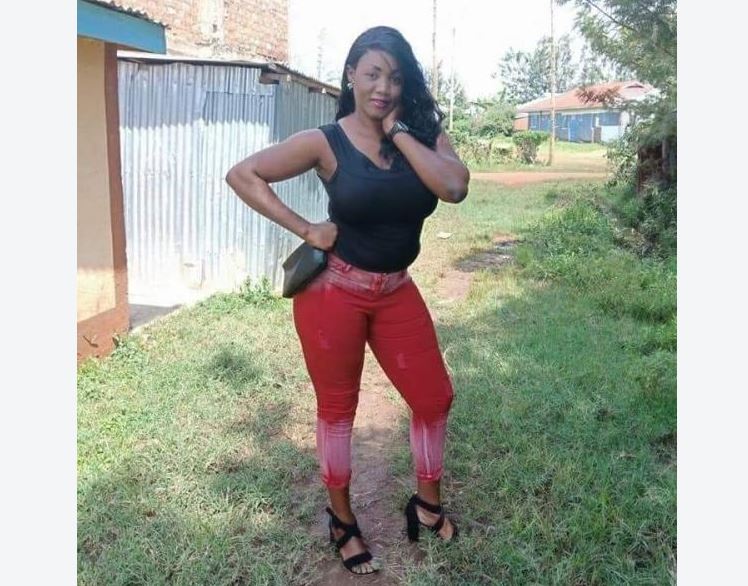 Sharon Beryln Otieno, whose brutal murder shocked the country, lived a lavish lifestyle and boasted of big friends in high places.
A second year student at Rongo University, Sharon had a few friends who she treated well whenever she had money.
She dressed like a queen and often socialised in big hotels, as photos on her Facebook page show.
In her frequent trips to Nairobi, she always flew from Kisumu International Airport.
She is the firstborn in a family of four and her parents live in a mud-walled tin-roofed house in the heart of Kanyada in Homa Bay County.
Her mother, Melinda Otieno, is a primary school teacher, while the father, Douglas Otieno, is a laboratory technologist.
Had the pregnancy been carried to term, Sharon would have had her third baby.
The late Sharon was pursuing Diploma in Medical Records and Information at the university.
She joined the university last year, but deferred her studies this year due to lack of school fees. She was to resume studies in January, next year.
According to a comrade who sought anonymity, Sharon lived a lavish life, eating and sleeping in expensive hotels.
First marriage
He claimed Sharon had earlier been married around Awendo town. They had, however, separated after she had two children with a man. Her mother could neither confirm nor deny this claim.
According to one of the student leaders, Ogwa Victor, the 26-year-old went missing on Monday only for the school to wake up to the news of her death on Wednesday.
Sharon allegedly lived alone in a simple self-contained house in Rongo town.
According to a student leader, screen shots from her friend's phone revealed that she almost lost her pregnancy at two months after taking some traditional concoction.
One of her girlfriends, who did not want to be quoted, said Sharon often boasted of "carrying mtoto wa county".
On the fateful day, her mother said she left for school as Sharon remained in the house.
She says her daughter later called her, saying she was going to meet a Mr Oyamo in Rongo.
"Sharon did not demonstrate any sign of serious danger that morning. We only shared usual conversations. She later called me to relay information about the meeting," said Melinda. Sharon never returned home.
Sharon used to sell clothes at Rodi Kopany market in Homa Bay and Rongo towns before she joined the university in January last year.
She sat her KCPE at Rangwe Quality School in 2007, joined Form One at Ogande Girls in 2008, where she studied until 2009.
In 2010, she joined Form Three at Magare Secondary School in Homa Bay County, where she sat KCSE in 2011 and scored a C-.
Students protest
Yesterday afternoon, Rongo University students took to the streets protesting the brutal murder of their comrade.
The students marched along the Rongo-Homa Bay road and even threw stones at Graca Hotel, where the late Sharon and Nation Media Group journalist Barack Oduor were abducted.
Locals joined the students in demanding justice for Sharon's family.