Kefri to work with counties to manage Prosopis after successful project in Baringo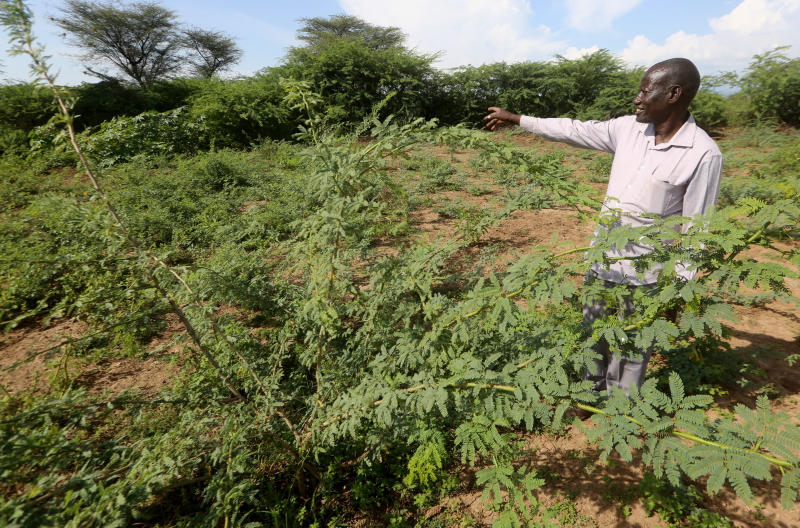 The Kenya Forestry Research Institute (Kefri) is working with counties that have high amounts of the invasive 'Mathenge' weed to help manage it.
This follows a successful pilot project in Baringo County.
The weed, also known as Prosopis juliflora, has colonised critical grazing and farm lands in Baringo, Turkana, Garissa, Tana River and Lamu counties.
Baringo County Kefri Director Simon Choge said the pilot project sought to control the weed by utilising it.
Seeds from the weed are being crushed into cattle feeds and ground into baking flour to reduce the amount being dispersed.
"We have received a delegation from counties experiencing challenges of managing 'Mathenge' led by the Environment and Forestry Cabinet secretary. We have charted a way forward in working with them to utilise the weed," Mr Choge said.
While visiting affected areas in Baringo on Tuesday, Cabinet Secretary Keriako Tobiko advised residents to tap the benefits of the weed.