India blocks Chinese firms from 5G services trials over border clashes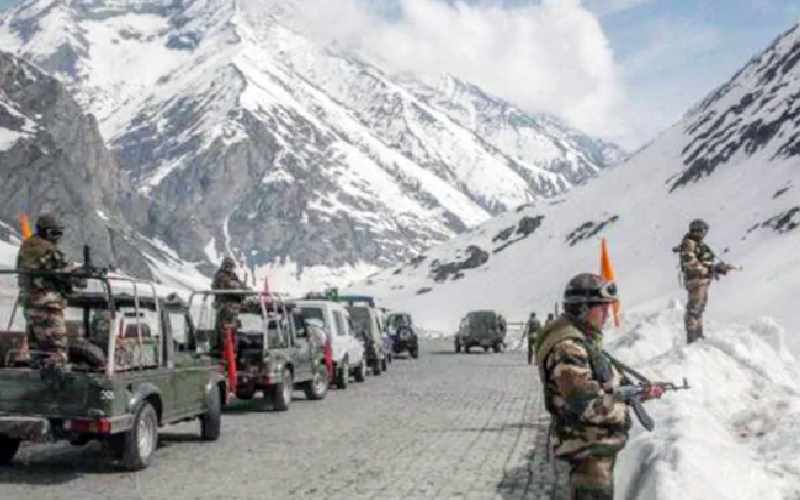 China is crying foul after its telecom companies were kept out of India's 5G technologies and spectrum trials and is urging India to "do more to enhance mutual trust" between both nations.
However, India has maintained that its relations with China will only take a positive trajectory if the latter disengaged from the border following the Galwan Valley clash last year.
Reacting to India's department of telecommunications' choice not to incorporate Chinese firms in the trials, Chinese embassy representative Wang Xiaojian expressed "concern and regret that Chinese telecommunications companies have not been permitted to conduct 5G trials with Indian telecom service providers".
He said, "Relevant Chinese companies have been operating in India for years, providing mass job opportunities and contributing to India's infrastructure construction in telecommunications."
"The decision to exclude Chinese telecommunication companies in the trials "will not only harm their legitimate rights and interests but also hinder the improvement of the Indian business environment," said Wang.
"The Chinese side hopes that India could do more to enhance mutual trust and cooperation between the two countries, and provide a fair, just, and non-discriminatory investment and business environment for market entities from all countries, including China," he added.
China lost a major share of Indian users because of the infamous border clashes with India last year. The Indian government had called for a ban on all Chinese products, technologies, and apps. It became a major setback for Chinese firms since a country with a population as big as India had meant bigger revenue generation.
India's recently endorsed apps of telecom organisations - Reliance Jio, Bharti Airtel, Vodafone Idea and MTNL - for leading 5G preliminaries, however, none of them will use the technologies of the Chinese companies. The list of mobile and telecom producers approved for the trials include Ericsson, Nokia, Samsung, C-DOT and Reliance Jio's domestic technologies.
This non-inclusion of Chinese brands also points towards the bigger possibility that China might not be allowed to roll out its 5G services in India.
Since the beginning of the border stand-off in May last year, India approximately banned over 260 Chinese-origin cell phone applications and curbed foreign direct investments from China.
There have been long-standing security concerns over the investment of Chinese firms such as Huawei and ZTE in India's 5G trials.
India and China pulled out their powers from the north and south banks of Pangong Lake in February, however, the cycle of withdrawal and de-acceleration at other friction points on the LAC has slow.
The Chinese side wants that the border issues and the clashes to be kept out of other aspects of the bilateral ties between itself and India. However, this idea has been strongly rebuffed by India.
China's state-sponsored violence over the minority communities in China, its aggressive foreign policy, and its belligerent nature at the borders, along with the humanitarian abuse reported in Tibet have received global community rebuke.
Many nations have called for action against China as more and more people unsubscribe from the country's products and services.