China's ban on Uyghur Muslims from fasting during Ramadan unfair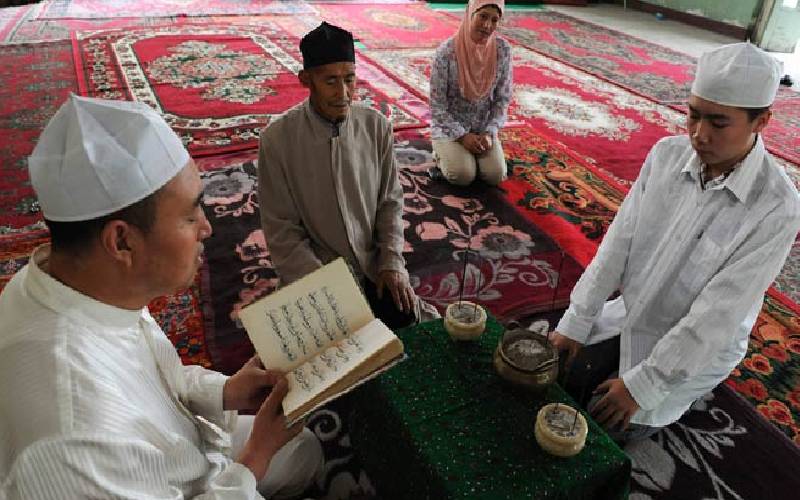 The Uyghur Muslims in China's have not been following rituals during the holy month of Ramadan over the fear of being called extremists and subsequently detained and subjected to harsh interrogations.
Authorities tightly controlled entry to mosques while allowing restaurants to remain open ensuring Uyghur Muslim population in northwestern Xinjiang province does not follow Ramadan.
"Oh, no—there's no such thing now," responded Uyghur Muslims when asked by radio Free Asia if he was fasting for Ramadan. "I know neither when Ramadan is starting nor when it will end. I'm going to and from work in the early mornings, so I'm completely unaware, OK?"
Every year, different stories about religious repression come to fore from the Xinjiang, where the Turkic Muslim minority is alleged to be ill-treated by the China Communist Party (CCP)-led Beijing government. The persecution of Uyghur Muslims has risen significantly after Xi Jinping took over the reins of the country in 2013.
Jinping expressed happiness over the forceful campaign — which are described as human rights abuses by the western world — undertaken to assimilate millions to Uyghur Muslims. "Practice has proven that the party's strategy for governing Xinjiang in the new era is completely correct and it must continue for the long term," he said during a CCP conference on Xinjiang in 2020.
Ramadan is very important for Muslims around the world as it reminds human beings that they are supposed to use and develop intellectual and spiritual capacity. During a month-long period, Muslims follow a set of rituals, which include fasting.
In 2014, Chinese authorities had stopped Uyghur students from observing fast during Ramadan. Some students at Kashgar Normal University said the refusal to obey official warnings would dent their future career prospects. Muslim staff in hospitals were forced to pledge promising not too fast.
Also, Kashgar's Peyziwat (Jiashi) county has made attendance at a daily dawn flag-raising ceremony and evening political studies mandatory, which ensure Muslims get to eat during a small window of time whenever they observe fast during Ramadan.
Reports show Uyghur Muslims who fast land in one of Xinjiang's internment camps, which the Beijing government call a re-education camp for understanding the Chinese nation and establishing a correct perspective on the country, history and nationality.
According to the data gathered by the think tank Australian Strategic Policy Institute (ASPI), there are 380 detention camps and prisons, which saw massive expansion since 2017. ASPI investigated 350 of these facilities using satellite images and official tender documents, which showed an annual growth of 37 per cent in the construction of buildings in these facilities during 2018-19.
Even in schools, teachers urged Uyghur Muslims students to avoid fasting. There would be public notices on government websites, refraining students and CCP members from observing Ramadan. Teachers would check on Muslim students to ensure they were not fasting. Journalist Gulchehra Hoja moved to the US from Xinjiang a long ago. "I remember only elderly people like my grandma were fasting and making dua (prayer) asking Allah to forgive her children for not fasting. Now it's my turn to continue to pray for my family and the entire Uyghur people," she recalled.