To prosper, we have to change our mindset and free Kenya from ethnicity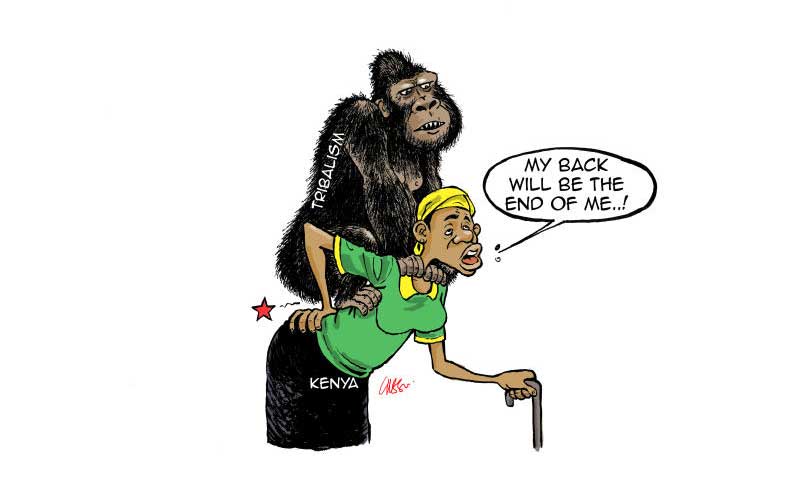 In one of his grandest speeches, the late US president, John F Kennedy, urged Americans to "ask for what you can do for your country, not what your country can do for you."
Today, I pose the same question to my fellow Kenyans. We are living in a country choked by primordial practices like ethnicity and religious segregation. What are we doing as citizens of this great country to change this unfortunate scenario?
Our media has been deluged with all talk but no action. So what are we to do?
First, we have to acknowledge that eradicating a deeply entrenched culture like ethnicity is no walk in the park. This calls for sacrifice since the high priests and profiteers of ethnicity will not take it lying down.
We therefore need a changed mindset in order to gather meaningful efforts in an attempt to slay the ethnic dragon. Nelson Mandela had to revise his worldview in order to begin his torturous journey as a freedom fighter.
Kenyans of all walks of life need such a volte-face to eradicate the seething ethnic chauvinism in our society. Still on Mandela, if he could forgive the whites who jailed him for 27 years, what is it that our fellow Kenyans did that we cannot forgive and turn a new page of a united nation free from ethnicity?
Secondly, we need to recognise that we have more that unites us as a people than what divides us. More often than not, we have seen Kenyans coming together to contribute towards medical expenses of our brothers and sisters from other ethnic communities.
We have been made proud by the stellar performance of footballers like Dennis Oliech, Wanyama, Olunga and the rest, without bothering about their ethnic affiliation. Many a time, we have found ourselves cheering Kenyan athletes as they outrun other nationals. During such euphoric moments, no one bothers to ask about the ethnicity of David Rudisha or Eliud Kipchoge. The same can be replicated in all facets of our lives for a better Kenya.
Thirdly, the future generations depend on us for the decisions we make today. We shall be harshly judged by the future generations regarding our desultory performance on this matter.
It is high time we vetted the politicians we elect based on their stances on this volatile subject of ethnicity. Politicians have proved great impediments in the successful amelioration of ethnic relations in the country. Having committed crimes, they retreat to their tribal enclaves and incite them into frustrating the law enforcers.
Evils like corruption continue unabated because the war on corruption soon takes ethnic dimensions and mellows into oblivion.
Lastly, I challenge fellow youths who claim to be given opportunities to lead that we must show the old guards that we have something different to offer when it comes to this subject. Let us not be too fast in discrediting our elders yet we continue repeating the same mistakes they made that have triggered a mélange of deleterious effects.
Sylvester Ogolla, Jaramogi Oginga Odinga University