Barrack Muluka's bile to critics on Mudavadi memoir not good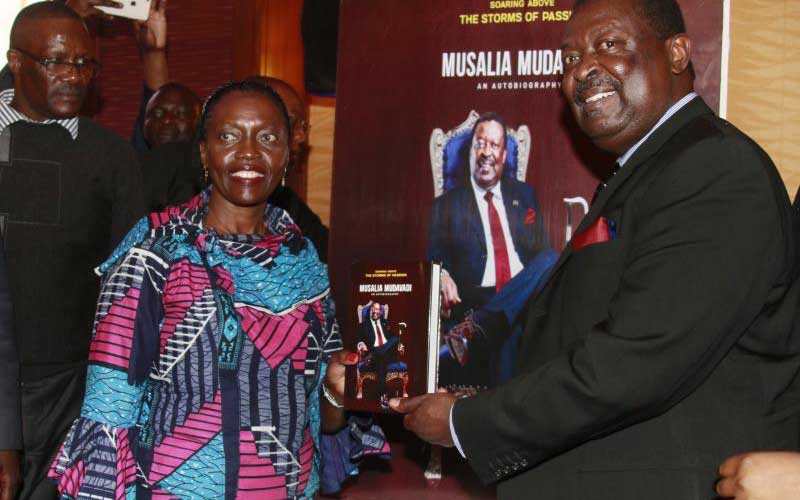 Taban Lo Liyong should come back and read to Barrack Muluka the errors of haughty ways.
Muluka is livid, and has also become haughty. It does not take rocket science to understand his discomfort.
New books are supposed to be celebrated, but not Musalia Mudavadi's Soaring Above the Storms of Passion, a memoir he helped pen. The book has kicked off bad storms instead, Ibrahim Oruko says.
'Apart from the mouthful of a title, the book has innumerable factual and grammatical errors.' Mudavadi's memoir has suffered unflattering reviews, yet book reviews are supposed to whet readers' appetite. This is the cause of Muluka's bile.
Barrack is a good writer. But he is not infallible even if he says it took him five years to write this book. Other reviewers who include Herman Manyora and even those who have been captured in the book have pointed out glaring errors.
Raila Odinga accuses Mudavadi of 'lapses of memory' in the way he has recollected history while Dr Sally Kosgei has termed Mudavadi 'a great writer of fiction.'
But Muluka just has unkind words for Manyora, my erstwhile lecturer at the University of Nairobi. Instead of using the criticisms levelled against the book he helped write, he has brought back the literary brawls of yesteryears, which are the reasons Kenyans are poor readers.
I was a Masters student of Manyora in a unit called Stylistics. The moment Manyora begins his classes, three hours are short! Time chimes away real fast. Manyora taught us how to appreciate poetry beyond the text books we read.
Manyora never read to us in class the way Lo Liyong read to Barrack and his classmates back in the day. He taught us without referring to any notes and thereafter, in our private study, we found the text books on Stylistics too shallow.
Manyora is a linguist who is also a social and political commentator.
Noam Chomsky is also a linguist who comments and writes about contemporary issues in politics.
There is no difference in what the two gentlemen do, but have you heard or read any opprobrium from Barrack on Chomsky? Certificates alone may not indicate anything as Barrack seems to imply in his noise about Manyora's PhD or professorship or lack of them.
What is this hullabaloo about PhDs and professorships anyway? Renowned writer Wole Soyinka does not have a PhD, but this has not stopped him from writing great books.
Wole is even a novel laureate.
Barrack should not be miffed, but should also help in reviewing great books to whet our reading appetite.
Majority of Kenyans have not acquired a reading culture that can withstand the test of time.
Reading as a delight and not in the setting of the school system has not taken root, thanks to the haughty literati whose incessant quarrels in the name of literary discourse help our minds to atrophy.
Our ego-minded literati may be persons of rare intellect, but they ought to tell us about the books they read instead of calling one another names as has been the case in the literary pages.
We need the literati to change to help Kenyans acquire a faculty of reading great books.
Henry Lisege, Nakuru