Why power sharing is the way forward for Kenya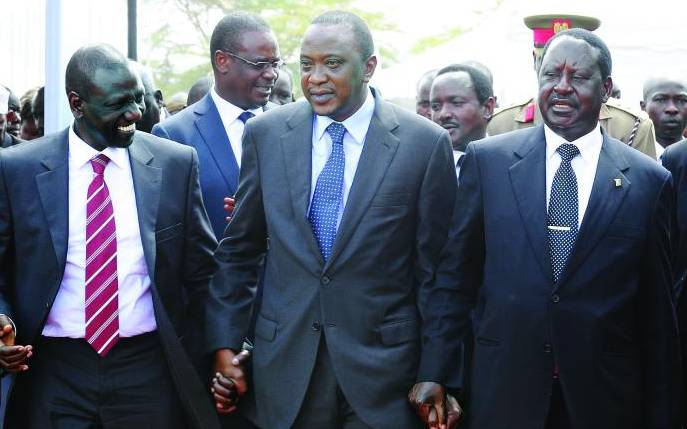 The concept of sharing power has been a necessary feature to end the conflict, civil war, and disputes for decades. In the Lebanese civil war, there were more than 120,000 fatalities between 1975 and 1990, killed in the multi-sectarian dispute between Sunni and Shia Muslims, Christian and Druze populations. In 1989, a new constitution was drafted based on the principle of "mutual coexistence," which allotted certain power and positions to each community. While there is still sectarianism in Lebanon, the agreement has held, and the country has regained stability after the war which caused so much devastation.
In Northern Ireland, famed for the religious conflict that had been boiling for centuries, The Good Friday Agreement, signed in 1998, ended 'The Troubles' which claimed lives of thousands of people and kept neighbourhoods and communities divided, in a power-sharing agreement between the unionist Protestants and the nationalist Catholics. Belgium, Macedonia, Switzerland and Ethiopia are just some examples of consociationalist democracies, where power is shared by various ethnic, religious, linguistic communities.
While these are largely constitutional consociationalist democracies, there are other models which ensure power is not too highly concentrated in any one person, group, authority or community. Arguably, this is the type of democracy Kenya should seek. We need a system where more Kenyans from diverse backgrounds become stakeholders in the nation's future.
The handshake between President Uhuru Kenyatta and ODM leader Raila Odinga has bridged the formerly unthinkable divide between Kikuyu and Luo. This provided more Kenyans a wider sense of representation. This, I assume, was the central thesis of the Building Bridges Initiative (BBI). And with the work achieved by BBI leading to possible constitutional change, this could become official policy.
Having a system of government which ensures unity of purpose, a mosaic of opinions and a sharing of power is one that will best understand the challenges and needs of all Kenyans, regardless of background, and binds every citizen to its political leaders who are our public servants.
Much of the violence of the past was due to a feeling of disenfranchisement by some communities, so constitutional reform towards greater consociationalism is vital. The idea to now forms a consociational executive and government is through a constitutional reform process initiated by the acceptance of the people, through a referendum.
Those against the idea have to explain why they are against greater representation, unity, and agency. They don't want to be a servant for all Kenyans but service their own interests, and the unity of our nation is a barrier to these aspirations. Basically, they are placing their own thirst for power ahead of the welfare of over 50 million Kenyans. President Kenyatta, by reaching out now and placing constitutional reform before the people, is ensuring that we don't need to wait for hatred, violence, and tribalism to force us into a compromise necessary for a brighter future.
Download the BBI Judgement by all seven Judges - Civil Appeal No. E291 of 2021