Suspension of students will not resolve underlying issues in universities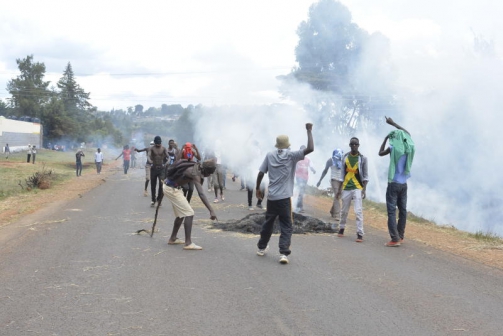 The recent closure of universities following students' unrest shows that all is not well in institutions of higher learning across the country. Chuka University students are now at home after the institution was closed indefinitely. Their counterparts at the University of Nairobi, Masinde Muliro and Laikipia universities are also at home. This trend seems to be going round universities and nobody knows when the cure shall be found.
I recall a few years back when a wave of strikes hit most secondary schools. Even the most reputable national schools were not left out. But, with the assistance of secondary school stakeholders, a second Secondary Schools Students Leaders' conference was converged at the Bomas of Kenya to address the situation. The prefect's post was abolished and delegates resolved to replace it with the students' council whose leaders were to be elected democratically by students. Since then, sanity was restored in secondary schools.
Why then is university management unable to come up with solutions to stem students' unrest?
Students, university administrators and government representatives should chart the way forward for institutions of higher learning. Truth be told, strikes or expulsion of students hardly help to solve the underlying issues. What if the Independent Electoral and Boundaries Commission is mandated to conduct student elections. Probably, the candidates will be satisfied with the outcome.
Solomon Muya, Masinde Muliro University