Police retrieve body of fisherman in Lake Turkana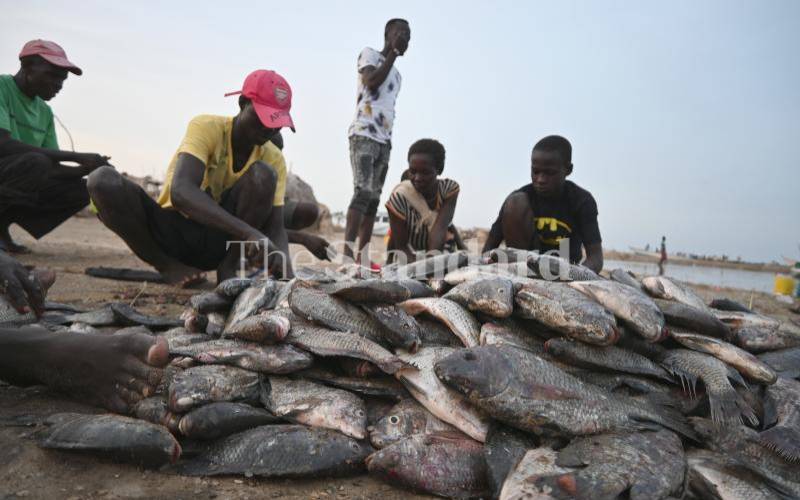 The body of a fisherman who died under unclear circumstances has been retrieved in the Central Island in Lake Turkana.
Police and the Kenya Wildlife Service (KWS) officers recovered the body of the man identified as Emmanuel Rimat, 41, from the island frequently visited by tourists.
Senior KWS warden Josphat Erupe confirmed the incident and dismissed claims that the fisherman might have been shot dead by KWS officers on routine patrol.
"The police are yet to establish what caused the death of the fisherman. This Island is a protected area since it is a breeding zone for various species of fish and other reptiles. No person is authorized to fish there," Erupe said.
Turkana Central OCPD David Mburukua added that he had received a report from the patrol officers at the restricted area of a man who drowned.
"Police visited the scene and investigations have been launched," he said.
Mburukua said the retrieved body had physical injuries on the head, hand and legs.
It has been moved to the Lodwar county hospital morgue awaiting postmortem.
For five years cases of conflict between fishermen and KWS officers in Lake Turkana have increased as a result of illegal fishing in restricted areas.
Dozens of fishermen have been arrested in the western shores of Lake Turkana and taken to Marsabit County to face trial.
In the past months more than 100 boats have also been impounded by KWS officers in a bid to stop the illegal fishing.