US slaps Kenya with a travel advisory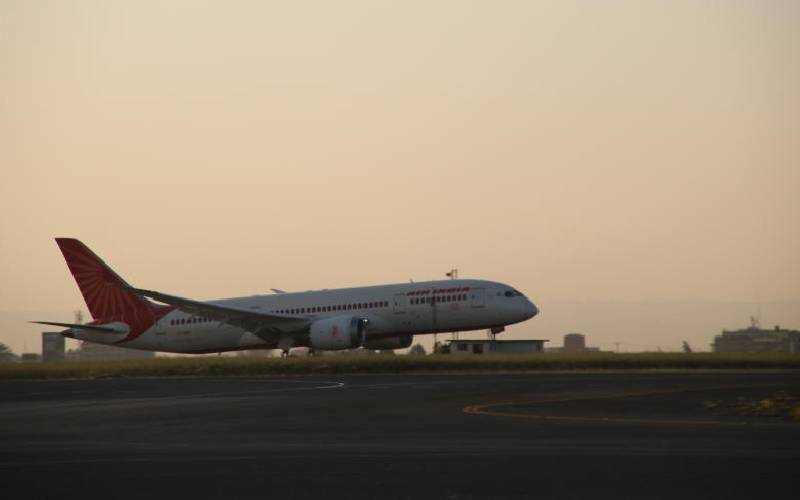 The US has issued a travel advisory against Kenya over the surge in Covid-19 cases.
This comes just less than a week after the United Kingdom (UK), Kenya's former, colony slapped her with a similar ban, eliciting a public spat between the two nations, which is set the take effect on Friday.
Thursday's announcement by the US now adds to the list of countries that have placed Kenya under the 'red list' over surge in COVID 19 cases that saw President Uhuru Kenyatta impose a lock-down in five counties namely Nairobi, Kiambu, Kajiado, Nakuru and Machakos.
The US Centers for Disease Control and Prevention (CDC) issued the Level 4 travel health notice for Kenya due to Covid-19, which stands at 141, 365 positive cases since the first case was confirmed in March 2020.
Levels on the travel advisory scale range from One to Four, the highest level.
Level One calls for exercising normal precaution while Two calls for increased caution. Three asks its citizens to reconsider travel while Four, the highest, says not to travel.
The statement said international flights are still operating, though limited.
"Internal flights are restricted, and road and rail transportation are limited geographically and by curfew," it added.
US Embassy Nairobi spokesperson said the Kenyan government and its citizens have taken many strides to mitigate against the spread of COVID-19.
"We are monitoring conditions closely and will adjust our travel advice for Kenya when the situation on the ground changes.Our travel advice must take into account changing COVID-19 conditions," explained the spokesperson.
The official stated, "Kenya has recently seen a steep increase in COVID-19 cases and the President of Kenya announced additional restrictions on March 26, 2021. This change in our travel advice reflects these developments."
The spokesperson said the Department of State has no higher priority than the safety and security of US citizens abroad. To that end, our travel advice must be fact-based, accurate, and transparent.
"Our travel advice in no way reflects our relationship with any country," the spokesperson said.
The US travel advisory comes as Kenya is still grappling with a second warning from the UK.
The UK and Kenya yesterday agreed to establish a joint committee to address travel restrictions between the two countries.
Kenya's Foreign Affairs Cabinet Secretary Raychelle Omamo held deliberations yesterday with UK's Dominic Raab, where they agreed to come up with solutions to the impasse.
"CS Omamo and Dominic Raab underlined the need to work on strengthening trade and deepening regional security," Foreign Affairs Ministry tweeted.
Visitors from four countries: Kenya, the Philippines, Pakistan, and Bangladesh are to be denied entry into the UK beginning April 9.