Kenya takes over EAC chairmanship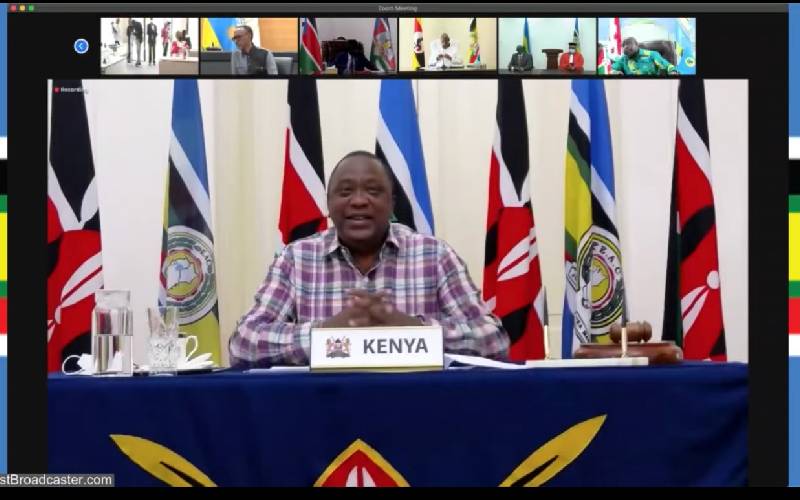 Kenya has taken over the chairmanship of the East African Community while the Republic of Burundi took the rapporteur.
The 21st Ordinary Meeting of the Summit of the East African Community Heads of State took place virtually today.
The meet also appointed Dr. Peter Mutuku Mathuki as the new Secretary-General of the Community for a five-year non-renewable term.
His tenure as the new Secretary-General takes effect on April 25, 2021.
The 21st Heads of State Summit was preceded by the 40th Ordinary Meeting of the EAC Council of Ministers, which took place from 22nd to 25th February 2021.
Among the items on the agenda of the 21st Summit is the consideration of the request by the Democratic Republic of Congo to join the EAC.
The meeting also set to discuss the progress report on the verification exercise for admission of the Federal Republic of Somalia into the EAC as well as the progress report on the adoption of political confederation as a transitional model of the East African Political Federation.
Also to be discussed was the consideration of a Summit Directive to include French as an official language of the EAC, and report on the Roadmap for the Accelerated Integration of the Republic of South Sudan into the EAC.
Other items on the 21st Summit agenda include the progress of the Council of Ministers for the period February 2019 to February 2021, and; Appointment of Judges to the East African Court of Justice.