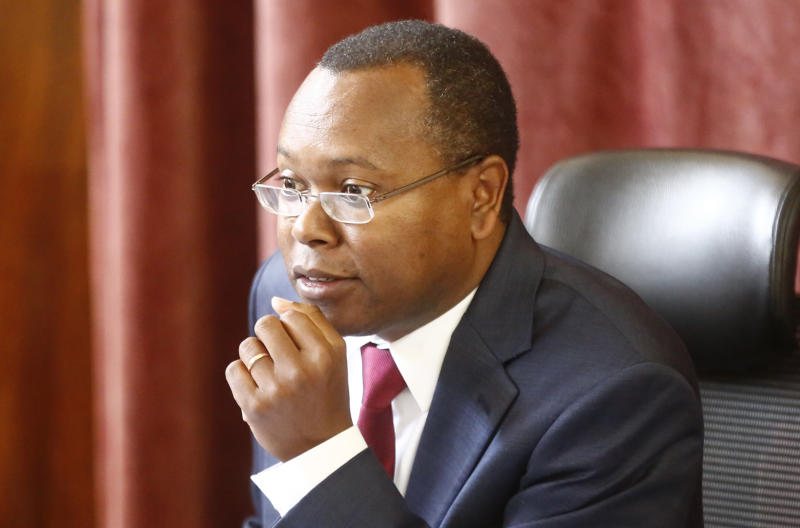 Failure by the prosecution to present DNA test reports in court has seen persons charged with defilement walk away scot-free.
Such anomalies stem from lack of chemicals at the Government Chemist or the police not requesting for the test to be conducted to build the prosecution's case.
However, for convicts whose sentences have been upheld by the High Court, judges have ruled that it is not mandatory for a DNA test to be done since the evidences of victims and other prosecution witnesses are enough.
For instance, failure by the prosecution to conduct a DNA test on a child alleged to be born out of a defilement incident set a man free.
High Court judge Hatari Waweru said the man was charged six months after the offence was committed, but the prosecution failed to produce the DNA report even after taking samples from the baby, the victim and the man accused of defiling her.
Section 36 of the Sexual Offences Act provides that where a person is charged with committing an offence under this Act, the court may direct that an appropriate sample or samples be taken from the accused person, at such place and subject to such conditions as the court may direct for the purpose of forensic and other scientific testing, including a DNA test, in order to gather evidence and to ascertain whether or not the accused person committed an offence.
Mandellah Lenkokwal was accused of defiling the girl in Samburu County on June 1, 2017, but arrested six months later when it was discovered that the girl was pregnant. Court records show the child was born in March 2018.
Aggrieved by a 20-year jail sentence slapped on him by the magistrate's court on July 8, 2019, he appealed at the High Court.
In his appeal, he told the High Court that a vital DNA report was not produced as evidence, adding that the trial court shifted the burden of proof to him and that the case was not proved beyond reasonable doubt.
In his judgement delivered on January 25, Justice Waweru said no DNA report was produced in court despite three adjournments being granted by the trial court for that reason, adding the prosecution did not offer any reason.
If a DNA report was produced, the judge said, it would either have condemned Lenkokwal or exonerated him.
In July, last year, the High Court sitting in Nakuru set free a man who had been sentenced by the trial court for defilement.
Justice Joel Ngugi said that since no DNA test was conducted yet one was required, it was unsafe to convict Eric Kemei who had been charged with defilement.