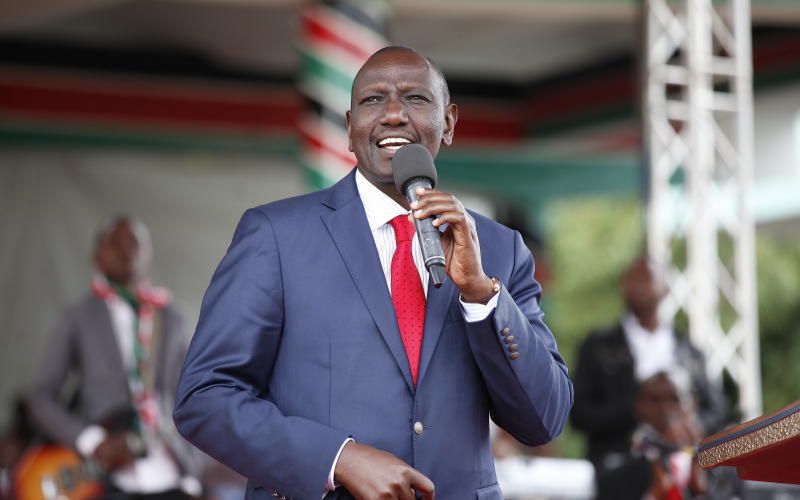 Deputy President William Ruto on Thursday said a decision on whether he will vie for Presidency in 2022 will be made later.
Speaking during an interview at a local TV station, Ruto said he is currently focused on his job as the Deputy President and he has objectives to fulfil.
"The decision on whether to run for President will be made further down the road. For now, I am the Deputy President and I have a job to do," he said.
On his relationship with President Uhuru Kenyatta and his no-show during the National Covid-19 conference and the launch of the BBI signature collection drive, Ruto said he had valid reasons for not showing up.
"The President has never told anybody that I have absconded duty neither have I complained that I have a problem with him. The relationship between the President and I is not a subject of any discussion. He is my boss and you never discuss your boss."
Read More
Asked about his stand on the referendum, the DP maintained that the outcome can be win-win provided it is not divisive.
"The position I have taken is that it is possible to have a referendum with a win-win outcome…that we do not need to have a divisive referendum…As DP, I have a duty to do everything in my power to ensure Kenyans travel together.
"The President and I do not have the luxury to run a process with the potential to threaten the unity of the country... If it gets to a point where the option is to divide the country or to step back, I will step back," he said.
Just the other day, Amani National Congress (ANC) party leader Musalia Mudavadi tore into Ruto, accusing him of lacking a stand on the BBI debate.
Through a tweet, Mudavadi acknowledged that there should be inclusivity and consensus but the country has to move on.
"Building consensus is key, but time is of the essence. The BBI has timelines that should be adhered to for the country to have a say and move on.
"As a leader, taking Kenyans in circles without a clear position amounts to a failure to provide effective leadership," he tweeted.