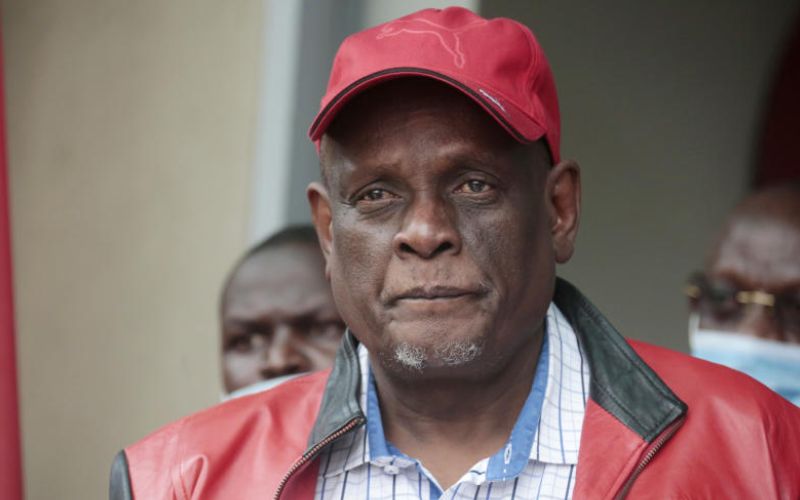 The Jubilee Party Vice-Chairman David Murathe has strongly disagreed with the proposal of Deputy President William Ruto for a multi-choice question referendum.
Speaking during an interview on KTN Prime, Murathe said the DP's proposal to have multiple questions in the referendum suggests Kenyans are not intelligent enough to decipher the constitutional amendments proposed by the BBI report.
"In politics, you can never have a referendum or a contest which is a consensus contest. It has to be the majority have their way and the minority have their say.
"In this case, people have read and this document is in the public domain…people are intelligent enough to go for it or to go against it," he said.
Read More
Mr Murathe added, "It's a pity that some of the words coming out of our deputy party leader (DP Ruto) are trying to suggest that Kenyans are not intelligent people.
"There is no referendum question which can be a multi-choice question. You take the entire document…you weigh. If the advantages are more than the disadvantages you vote for it."
Murathe held that Kenyans are intelligent enough to look at the document wholesomely and make a decision saying if the advantages outweigh the disadvantages they will vote for it and if it's the other way round they will vote against it.
On Wednesday this week, Ruto said Kenyans can handle a multi-choice referendum since it will give them an opportunity to choose what they want and disagree with what they are not comfortable with.
Ruto made the remarks after a meeting with various leaders allied to Tangatanga faction of the ruling party. He argued that it would be similar to how Kenyans vote during elections, selecting their choice from a given list of leaders.
"It is possible to give Kenyans a structured referendum with various issues. We will largely have six areas and Kenyans can vote on each of them.
"We keep underestimating the intelligence of Kenyans and think that they are fools," said Ruto.