Kikuyu artist Muigai wa Njoroge summoned over controversial lyrics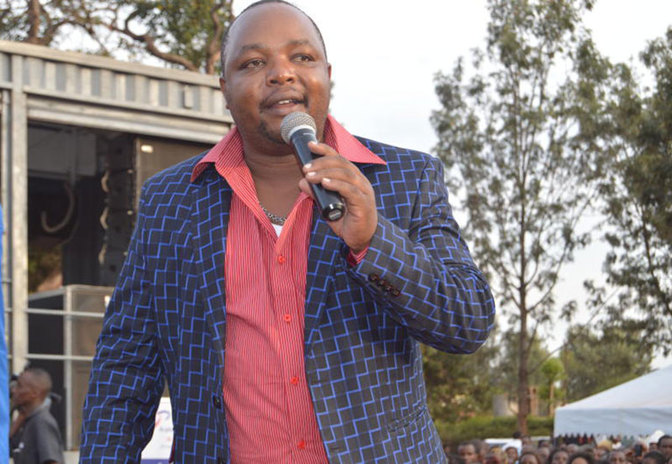 Kikuyu gospel artist John Muigai Njoroge has been summoned by the National Cohesion and Integration Commission (NCIC) for interrogation as a result of a song that was published on his YouTube channel.
The song under the title 'Ino Migunda' was published on July 15 and it is alleged to comprise of words that are deemed as threatening and insulting.
"The National Cohesion and Integration Commission is investigating a song that you published on your official YouTube page…which words were calculated to be threatening and insulting and likely to affect harmonious co-existence between Kenyan communities contrary to section 13(1) (a) of the National Cohesion and Integration Commission," reads the statement.
The controversial singer will be expected to visit the Upper Hill based office on 26 June at 10.00 a.m. to assist with the investigation, failure to which the commission shall file for contempt.
"Take note that pursuant to section 29 of the NCI Act, summons issued by the Commission must be obeyed as if such summons were issued by the High Court."
In 2012, John Muigai alias Muigai wa Njoroge together with Mark Kamande wa Kioi, and the late John Ng'ang'a alias John De Mathew were arraigned before a Nairobi court and charged separately with incitement and hate speeches in their songs.
John Muigai was accused of making the remarks intended to cause violence and hatred between the Kikuyu and the Luo community in his hit, Hague Bound.
Kamande also faced two charges of incitement to violence and one of hate speech. He allegedly made the utterance in a song Uhuru ni Witu (Uhuru is Ours).
De Mathew faced one charge of incitement to violence and two of making ethnic and racial contempt in his songs Uhuru ni Witu and Mwaka wa Hiti (The Year of the Hyena).
Muigai's hit song 'Ino Migunda' was released on June and has garnered over 600,000 views. The musician through his controversial lyrics alludes that the poor are being oppressed by those in power.