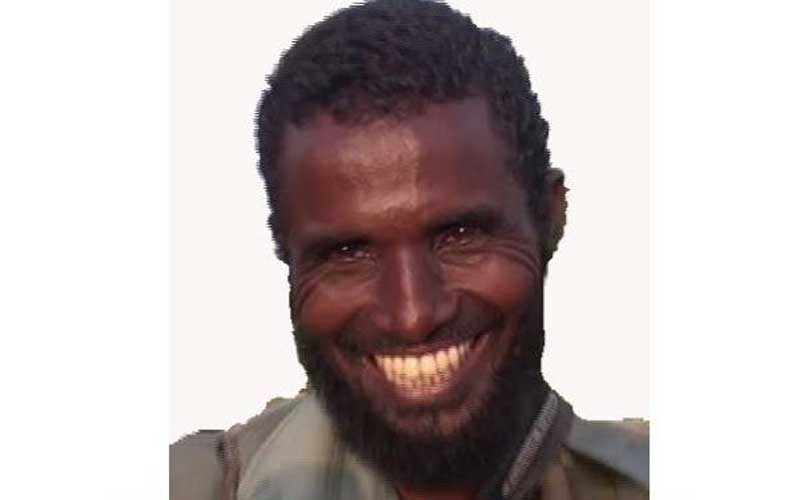 Anti-terror police are closing in on the suspect believed to be behind last Saturday's killing of ten General Service Unit (GSU) officers in Garissa. Abdullahi Banati, a Somali Galjeel, led a team of Al-Shabaab militia who planted an Improvised Explosive Device (IED) at Degoh road between Liboi and Damajale. A source aware of the manhunt indicated that Banati's crew operated along the Kenya-Somalia border and targeted both civilians and security agencies in the area. "Police have traced the activities of Banati and his team of militants to the border and it is suspected that he escaped to Somalia with the rest of the operatives," the source said in a report.
SEE ALSO: Kenya now better placed to fight terrorism, radicalisation
Officers who have been trailing Banati say he planned to attack the officers from Har Har GSU camp with the help of individuals operating within the Dadaab refugee camp. The refugee complex has hosted terrorists including the group that carried out the Garissa University attack in 2015. It also allowed the transit of attackers during the Westgate attack in 2013 and the Dusit attack in January 2019. Banati is reported to have joined Al-Shabaab in 2012 and was involved in the foiled attack on a Baure KDF camp in in June 2015. 11 Al-Shabaab militia were killed in the fierce gun-fire exchange that repulsed them. Banati was injured during the attack and retreated to Somalia for medical care, only to resurface in 2018. Police have asked anyone with information on Banati or his crew to report and help in investigations into the terror network in Garissa.
SEE ALSO: Suspected Boko Haram militants kill 16 in northern Cameroon
On Monday, President Uhuru Kenyatta mourned the 11 GSU officers and strongly vowed to pursue the attackers. "The President sends a strong reminder to all misguided elements out to compromise the safety and security of Kenyans across the country that the Government and the people of Kenya will never succumb to their cowardly terrorist actions," read a statement by State House Spokesperson Kanze Dena. A joint patrol team of officers drawn from Kenya Defence Forces (KDF), Administration Police, Rapid Border Patrol Unit and Kenya Police Service were immediately activated to comb the area around the scene of the incident.