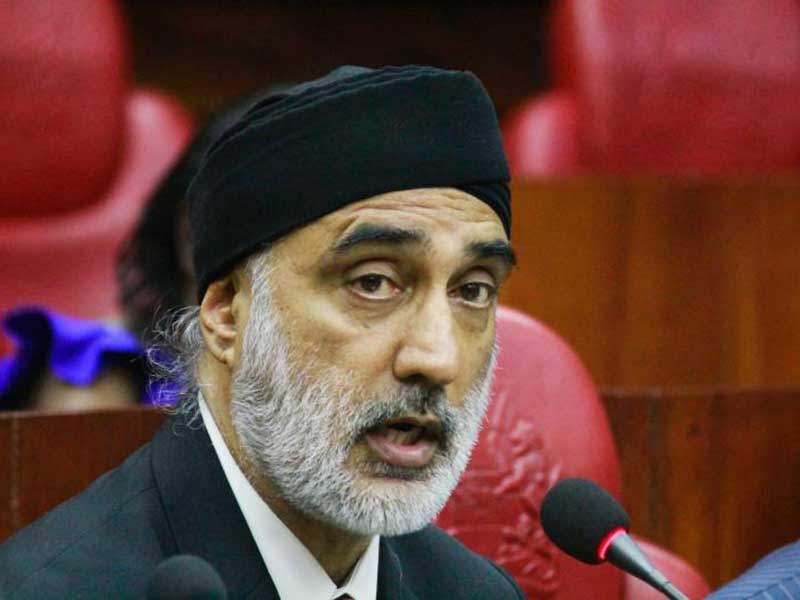 Millions of Kenyans may have been exposed to harmful chemicals after it emerged that bulk brown sugar was sold at the port of Mombasa before being refined for human consumption.
It further emerged that thousands of tonnes of sugar were transported from the port to different warehouses at the Coast in tippers – a vehicle normally used to ferry sand, cement and other building materials – for packaging.
At least 178,000 metric tonnes of bulk brown sugar were sold against Kenya Bureau of Standards (Kebs) orders to importers that the commodity be processed before being released.
The revelations were made by West Kenya Sugar chairman Jaswant Rai, who appeared before a joint parliamentary committee investigating the contraband sugar saga.
Rai, who imported 189,000 metric tonnes, said he is one of the few importers of bulk brown sugar who processed the commodity as directed by Kebs.
Read More
He named Sony Sugar as one of the importers who sold the raw sugar that was brought into the country using three ships.
Rai said a ship by the name Illiana transported 38,000 metric tonnes while another vessel christened The Holly brought in 50,767 metric tonnes belonging to Sony Sugar.
The third ship by the name King Coffee, Rai said, brought in 40,000 metric tonnes of bulk brown sugar for Commodity House and Stunt Wave companies.
"The majority of sugar was bulk brown sugar. It was a requirement by Kebs that it be processed before being released to the market. Kebs said they be bagged at the point of entry before being transported," said Rai.
The processing involves melting the sugar to become juice in a crystalisation process.
"I spent Sh1.4 billion to process the sugar. If I were greedy, I would have sold like the others and save on transport and processing. Some of them told me I was stupid to transport sugar all the way to Western Kenya to process instead of selling in Mombasa," said Rai.
He, however, like his fellow importers used tippers to transport the sweetener to various warehouses in Mombasa for bagging.
Some of the sugar seized so far have been found to be contaminated with hazardous chemicals, including copper and mercury, with claims that they may have been contaminated during handling.
Earlier, Ahmed Sheikh Mohammed, one of the directors of Diamond Wholesalers – whose products were said to have been contaminated – told the joint team that they bought the seized sugar from Kabras and Land Mark importers.
Kabras Sugar is produced by West Kenya Sugar Company.
Ahmed said they have never imported sugar and only purchased the commodity from the two companies.
He said sugar bought from Land Mark – whose go-downs he said is on Mombasa Road – was in sacks marked "Brazil Sugar" while those from Kabras were in one and two kilo packets and had Kebs' mark of quality.
Industry, Trade and Cooperatives Cabinet Secretary Adan Mohamed Adan had told the MPs that sugar that was impounded from Diamond Wholesalers and Paleah Stores Limited, was contaminated with copper, molds and yeast.
Other items he said were seized were cooking fat, cooking oil, rice, royco and other consumable goods.
In his report, Interior Cabinet Secretary Fred Matiang'i said some of the goods that were seized in Eastleigh did not meet Kebs standards.
The operation team also found soft drinks from Tanzania which may have entered into the country without payment of proper taxes.